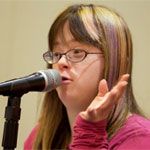 Eleanor is an active self-advocate who has spoken out on behalf of individuals with disabilities at numerous events. She does presentations at schools, universities, and many other large conferences nationwide speaking about her experiences as a young woman with Down syndrome and what it means to live a fully included life.
See Eleanor in Free Our People
Eleanor's take on the "R" word
Click here to see Eleanor's contributions to We All Belong
---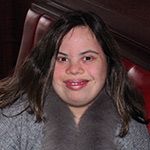 Chrystal is a passionate young woman who enjoys sharing her talents with writing, performing, advocacy and volunteer work. She is employed at New Seasons Market.
Click here to enjoy a poem written by Chrystal in honor of #BuddyFestNW
---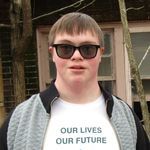 Dan is a young man that has grown up with the NWDSA/ABI community.  Dan graduated high school in 2018 and is an incredible advocate and leader for educational and community inclusion, particularly within the PPS School District, Oregon Department of Education, and the greater Portland Metropolis. Dan works steadfastly to "FREE OUR PEOPLE".

Read Daniel's speech entitled "My life has been like team sports"
See Dan's supporting work with Dream Builders Cohort (2014)
Watch Dan present to the PPS Board of Education in support of Think College (2016)
Click here to see Dan's contributions to Breaking Barriers (2018)
---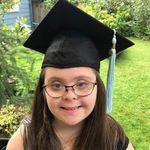 Rachel is a young woman in her twenties who graduated from Portland State University in 2020.  Rachel has held roles at the NWDSA/ABI that include New Parent Outreach Assistant, Co-Director of the ABI Social Justice Youth Program, and currently is supporting adult connections in the community as well as a variety of other activities for the organization. She enjoys dancing, reading, singing, hanging out with her friends and family. Her dream is to be a professional dancer on a Broadway stage in New York.
Click here to see Rachel's reflection on her studies
Click here to enjoy Reading with Rachel
---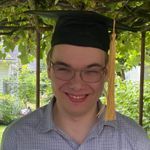 Will is a young man who graduated from Portland State University in 2020. Will is currently a Social Justice Youth Community Coordinator with NWDSA/ABI. Will enjoys time with his family, pets, and getting outside to take a hike.  Will's current goal is to teach in special education. 
---