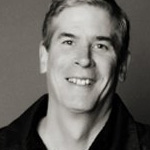 Steven Holland - President lives in Southeast Portland with his wife Angela, and their two sons, Quinn and Daniel. Steven is a graduate of the University of Oregon with a degree in finance, and is currently Manager of Financial Planning and Analysis with The Campbell Group, LLC, and is a CFA. He has been with the NWDSA since 2001, serving at different times as board member, treasurer and president. Steve currently is the President of the NWDSA, and when time allows he enjoys camping, kayaking, tennis, and traveling with his family.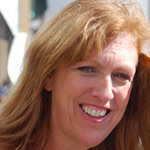 Angela Jarvis-Holland lives in Southeast Portland with her husband Steven, and their two sons, Quinn and Daniel. Quinn is the composer and public speaker of the family and Daniel is the drummer and computer whiz of the family and has Down syndrome. Angela has BS in Nursing, a B.A in Sociology from University of East London and a Master's degree in Youth and community change and non-profit management from Manchester metropolitan University. Social Entrepreneurship and community organizing for wellness and empowerment have been a passion and career for many years. She joined the NWDSA board in 2001, and has collaborated in the development of several innovative programs, including the Reciprocal Learning Community, the All Born (In) conference and the Kindergarten Inclusion Cohort. Angela volunteered for the NWDSA for seven years before becoming the executive director in 2008.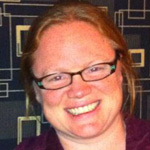 Abigail Braithwaite lives in Ridgefield, WA with her husband David, and their two children, Corwin and Adara. Abby holds a bachelor's degree in Medieval Spanish Literature and worked with at-risk youth in a variety of settings before becoming a mom. She joined the NWDSA board in the fall of 2007, and works as a volunteer on new parent outreach, as well as assisting with project support, writing and communications. The driving force behind her work is the love that she has for her children, and her belief in the beauty of human diversity. When she isn't working with the NWDSA, Abby enjoys life in the country with her family.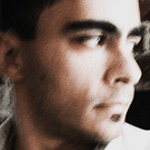 Giuseppe Lipari is originally from New York City. He is a creative director living with his wife and three children in Southwest Portland. As creative director for Ensequence, Giuseppe works with programmers and operators in cable broadcasting developing interactive experiences for TV. Prior to working at Ensequence, Giuseppe owned his own design studio catering to local and national companies for branding marketing and design needs. He joined the NWDSA community in 2008 when he volunteered his expertise in the design of the 2009 All Born (In) Calendar. He joined the Advisory Board in 2008 and the Board of Directors in 2010.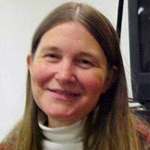 Ruth Falco directs the Research Center on Inclusive and Effective Educational Practices at PSU. Her areas of research include transition from preschool to kindergarten for children with extensive support needs, implementation multi-tiered supports for all children in general education classes, comprehensive educational programs for children with autism and other significant disabilities, and support programs for parents of children with significant disabilities.
Jennifer Mckenna has 15 years program management, business operations, personnel & event management, contract negotiation and vendor management.
Molly Hulett lives in Oregon City and is the parent to Lilly who is six and Parker who is eight and in 3rd grade. Parker also experiences Down syndrome. Molly is a former graduate of the KIC the year before Parker transitioned to kindergarten. Molly is also a teacher at Clackamas ESD
---
Development Board
Sherry and Brett Kucera · Co-owners, Tony Starlight Showroom
Terry Costello · Vice President/ Senior Private Banker, Wells Fargo
Mikki Keller · Owner, Kidz With Ice
Melanie Fallis · Grandmother & NWDSA Volunteer
Kristian Burch · Dad and NWDSA volunteer
Becky Adelman · NWDSA Board Member, Liaison to the Development Board
---
Advisory Board
Our Advisory Board of long-standing partners is made up of individuals from the disability rights, medical, educational and business communities. This group works with us to ensure that we are meeting our mission, and staying apprised of current research and best practices.
Michael Bailey • Board member and former president, National Disability Rights Network
Duncan Campbell • Founder, Friends of the Children
Heather Durham • Pediatric Audiologist, OHSU/Doernbecher Children's Hospital
Dr. Ruth Falco • Professor Emeritus/Director, Center on Inclusive and Effective Educational Practices, Portland State University
Melanie Fallis • Retired, IBM Corp.
Cory Feist • Genetic Counselor, Oregon Health & Science University
Sheyla Hirshon • Administrative Assistant, Multnomah ESD and Co-convener, Promotores Hispanic Leadership Cohort
Sherry Kucera • Co-Owner, Tony Starlight Showroom
Joan Medlen • Registered Licensed Dietician, Medlen Consulting 
Rhidian Morgan • Land Manager, Plas Newydd LLC
Dr. Joseph Pinter • Pediatric Neurologist and Director of the Down Syndrome Program, CDRC, Oregon Health & Sciences University
Dr. Laurie Powers • Director, Regional Research Institute, Portland State University
Dr. Cindy Ryan • Assistant Professor (Early Childhood), Western Oregon University