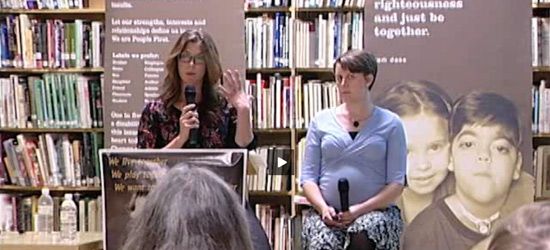 Videos
Institutions for people with disabilities exist in almost every state in the US. In March 2000, Oregon's Fairview Institution was closed, marking an end to institutions of its type in Oregon. This film was created by the Social Justice Youth Program in the hopes that we will continue breaking down barriers for people of all walks of life.

At the All Born (in) Conference 2016, we set up a video booth and invited parents, educators, providers, and caregivers to speak about what belonging means and share their big ideas for a more inclusive world. This is the result.

KGW stopped by the 20th anniversary celebration of Buddy Fest NW, Sept 2018

High school student Daniel Jarvis-Holland shares his dreams of college and a fully included life to the PPS Board of Education

From: "Beyond Accessibility: Universal Design for Learning"

"We All Belong" is a documentary film exploring the issues of belonging and diversity in our classrooms. Available with English, Spanish, and French captions.
Visit our YouTube Channel for more videos.