Fighting COVID: Our new comic book highlights COVID awareness!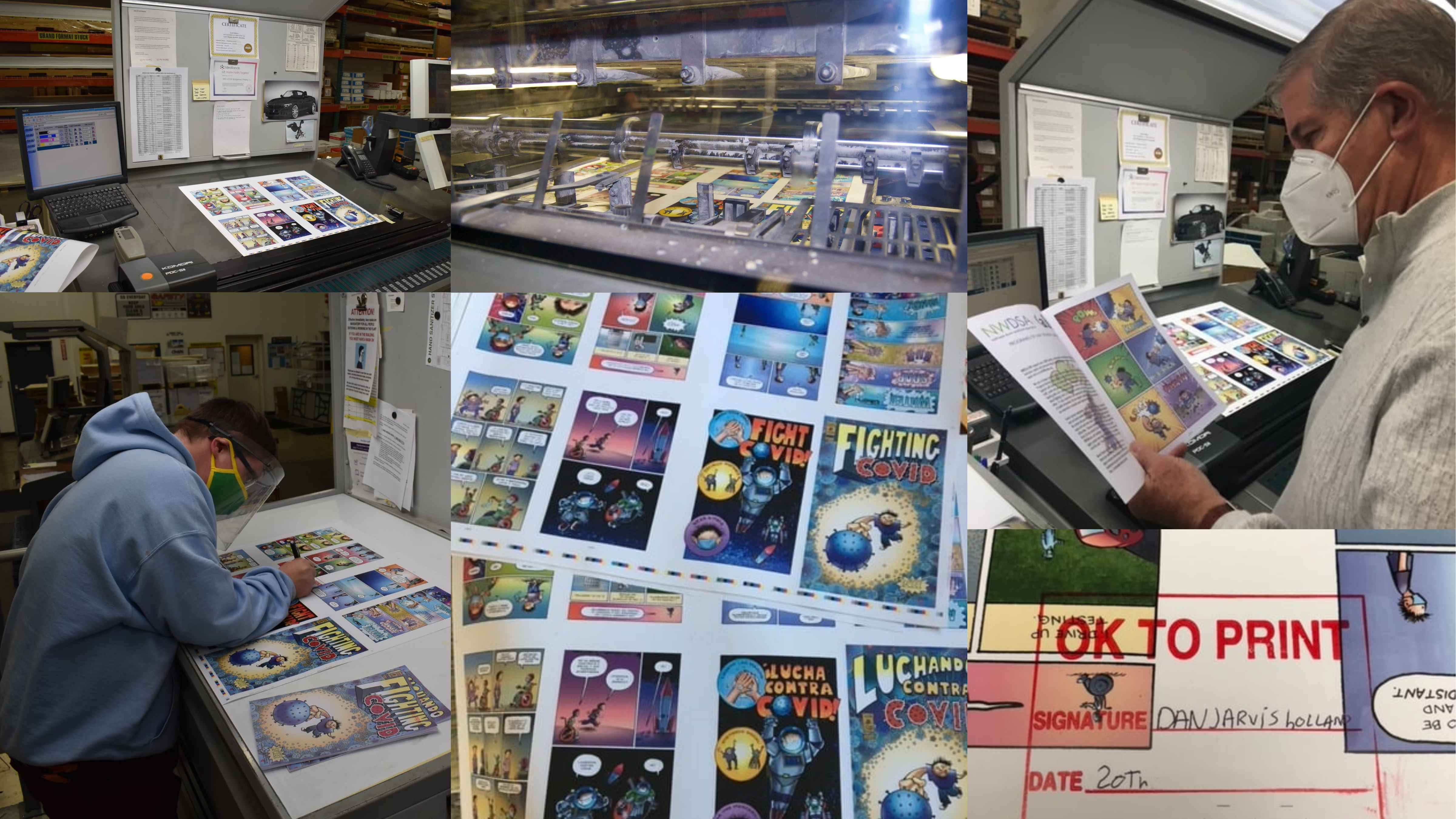 Hot off the press! As of November 2020 hard copies of our new comic book, Fighting COVID, have been printed and in route to those on our physical mailing list. This one of a kind comic features a superhero with a disability that goes on a journey to fight coronavirus.  Check out the highlight from KOIN 6 below and download the handwashing graphic from the comic in English or Spanish below. 
Click here to download the "Fighting Covid" Handwashing Graphic (English)
Click here to download the "Fighting Covid" Handwashing Graphic (Spanish)
Months ago, our Social Justice Youth identified a need for accessible resources around COVID-19 prevention. The idea of a comic was a project the youth and our board member Mike Rosen got excited about. Thank you to local comic artist Shannon Wheeler for his work and creativity turning the idea into an amazing accessible resource, in English and Spanish, for us to share. Thanks, also, to Bridgetown Printers, for safely showing us the process! Also, check out the fun pictures below from our socially distanced Fighting COVID photoshoot. Many thanks to Jeff Day Photography for supporting Fighting Covid in this way!
So much work and heart went into this and we are so thankful for all the creative forces that came together to make it happen!  We are interested in partnerships to explore another large print run and partnership with foundations to allow us to print more.  Click here for more information about partnering. 
Everyone is a super hero when Fighting Covid!
Thank you to Jeff Day Photography for supporting the release of Fighting Covid with a superhero photo shoot featuring youth, families, and staff!
We hope those of you who receive copies of Fighting Covid enjoy it! Please send feedback to us at info@nwdsa.org.