Beating COVID: Protect Yourself, Protect the World!
Out Now! Our new comic book Beating COVID continues the story of our superhero as he learns about the COVID-19 vaccine.
Learn about Fighting Covid, the first comic book in the series.
---
Download & print a page from the Beating Covid comic book
---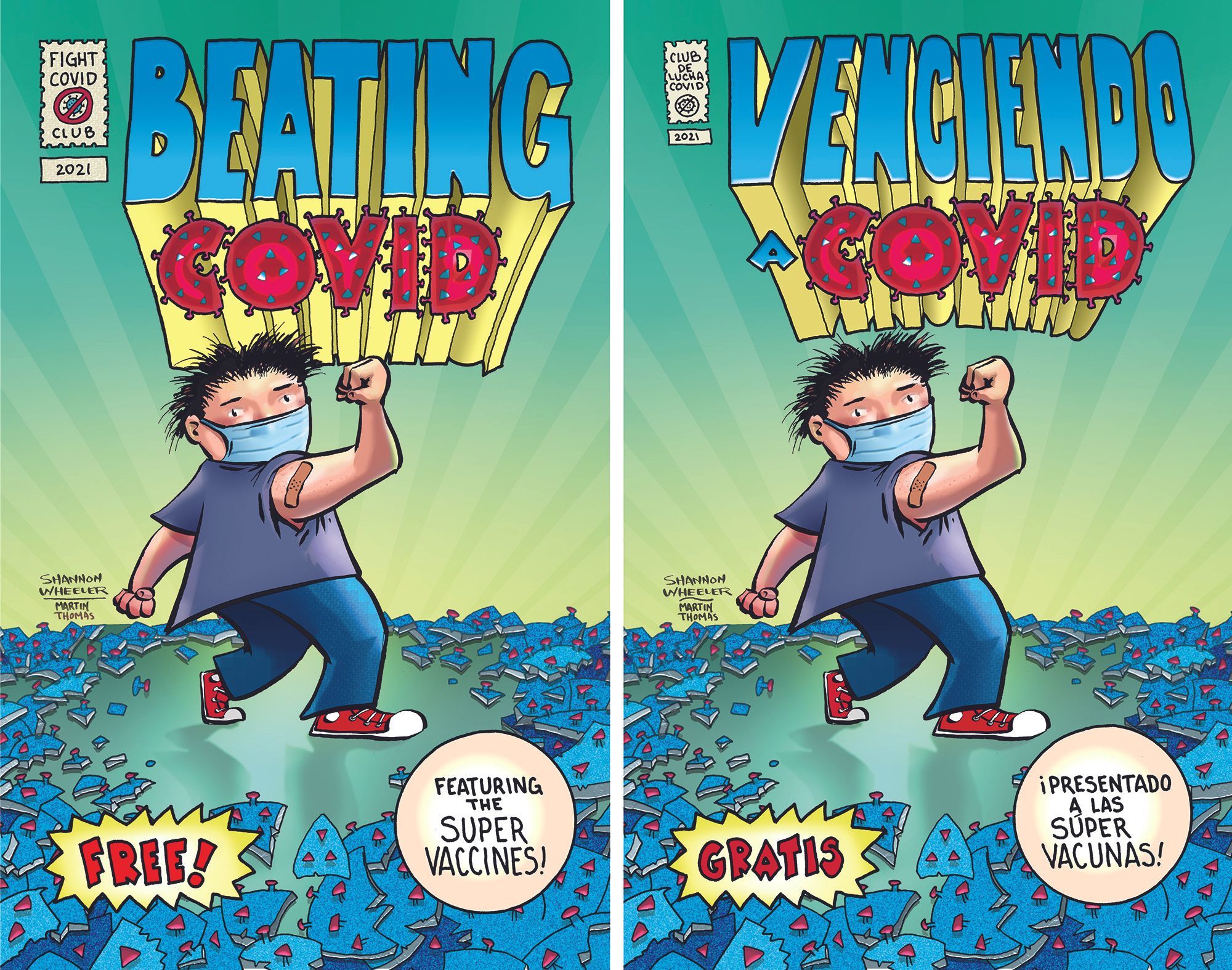 Thank you to local comic artist Shannon Wheeler for his work and creativity turning the idea into an amazing accessible resource, in English and Spanish. Thanks, also, to Bridgetown Printers, for guiding us thru the printing process.
So much work and heart went into this and we are so thankful for all the creative forces that came together to make it happen!  We are interested in partnerships to explore another large print run and partnership with foundations to allow us to print more.  Click here for more information about partnering.