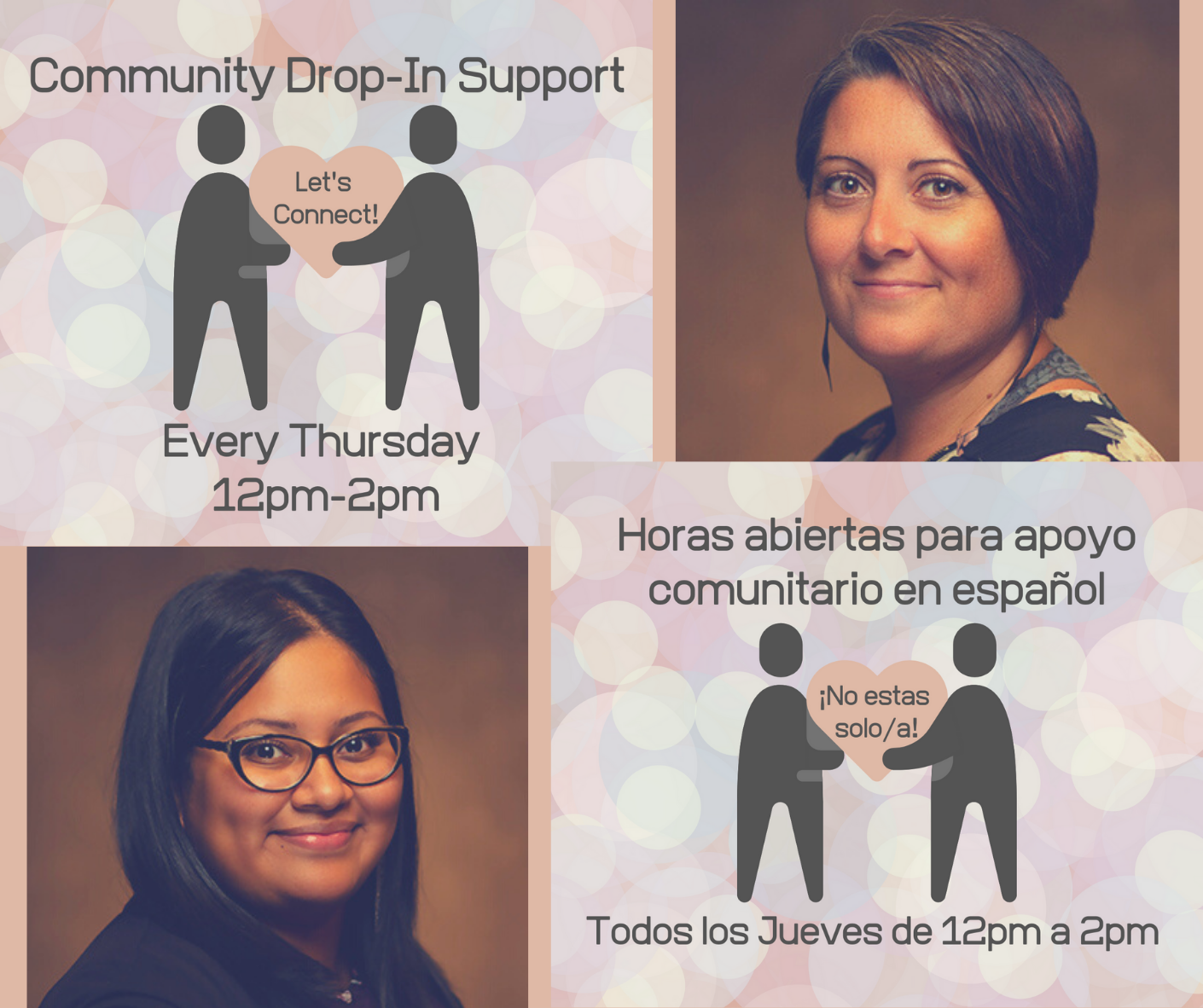 ---
Our Resourcefulness Center is currently closed due to the COVID-19 pandemic but our staff is working remotely to serve you!
---
Community Drop-in Support Available, in English and Spanish, Every Thursday from noon-2pm, through June 10, 2021
We invite you to connect with us and other community members. Grab your tea or coffee and let us know how we can support you!
Providing tools, tips, and strategies to navigate early childhood services, special education services, inclusive communities, and health and safety. Also providing open ears and hearts for families, educators, and other professionals.
Registration is required. Please visit our event calendar to schedule drop-in and register to receive a link to connect via Zoom.
For support outside of drop-in hours, please reach out to one of our coordinators:
English: Jamie Burch, Projects & Community Coordinator, (503) 238-0522, jburch@nwdsa.org
Spanish: Maria Rangel, Bilingual Outreach Community Coordinator, (503) 262-4029, mrangel@nwdsa.org
Please note that drop-in will not be available Thursdays that fall on a holiday or during Oregon or Washington school breaks.