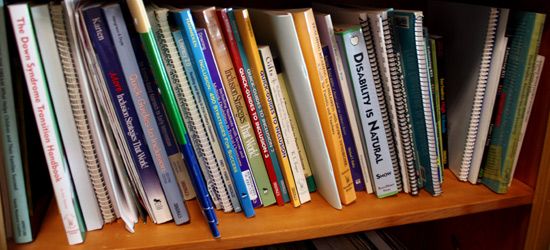 Helpful Websites
If you find these links useful, please consider making a contribution to ABI so we can continue to provide the community with important resources.
---
---
The books listed here are recommendations from community members. It's important to us to only recommend resources that we are personally familiar with and would encourage friends or family members to read.
If you plan on doing shopping thru Amazon.com, click on the link below and consider making our organization your AmazonSmile charity of choice. The AmazonSmile Foundation will donate 0.5% of the purchase price of eligible products to NWDSA/ABI.
https://smile.amazon.com/ch/91-1765165
Recommended Books for Parents/Guardians
The complex web of laws, regulations, personalities and stresses, combined with anxiety over raising a child with a disability, have made special education advocacy an impenetrable maze to many parents. This book presents the complexities of the process in a simple-to-understand way and offers practical tips, checklists and strategies on how to make the system work to insure the educational success of all children.

In this user-friendly book, parents learn revolutionary common sense techniques for raising successful children with disabilities. When we recognize that disability is a natural part of the human experience, new attitudes lead to new actions for successful lives at home, in school and in communities.
---
Recommended Books for Family, Friends, Siblings, Etc
A brutally hones look at the lives, experiences, and opinions of teenagers who have a sibling with special needs. Formatted like the slam books passed around in many schools, this one poses a series of 50 personal questions along the lines of: What should we know about you? What do you tell your friends about your sib's disability?
---
Recommended Books on Disability Culture
This wide-ranging book shows why Paul Longmore is one of the most respected figures in disability studies today. Understanding disability as a major variety of human experience, he urges us to establish it as a category of social, political, and historical analysis in much the same way that race, gender, and class already have been.

Harriet McBryde Johnson's witty and highly unconventional memoir opens with a lyrical meditation on death and ends with a bold and unsentimental sermon on pleasure. Born with a congenital neuromuscular disease, Johnson has never been able to walk, dress, or bathe without assistance.

(Fiction) Coming-of-age novel set in the seventies about what it's like to live with a physical disability
---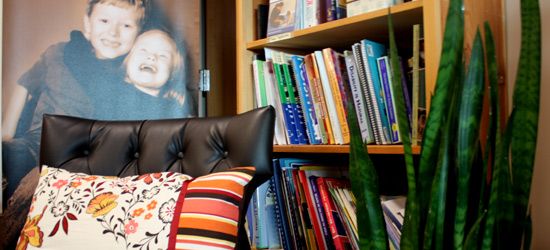 ---
Reading & Educational Material Available at the Resourcefulness Center
Please stop in for Drop In Hours any Wednesday between 12:00 and 2:00 pm and check out our repository of empowering and strength-based materials.
We have a small library of books and videos available to check out on the subjects of Down syndrome health and development in the early years, and best practices for education and universal design for learning for school-age children.
Peruse our file cabinets full of great handouts on behavior, people first language, person centered planning, laws and rights, individual education plans, and more.
There are tables to work at and couches to relax on, and a variety of tea and snacks.
We don't just offer physical resources, but also conversation, inspiration and connection with people eager to answer your questions and discuss your concerns.