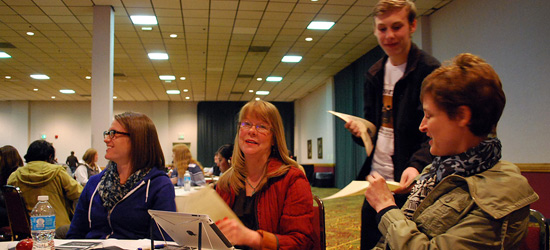 If you find these materials useful, please consider making a contribution to NWDSA and the All Born (In) movement. Click here to make a cash donation - any amount helps us continue to expand this repository of valuable information.
---
Resources & Handouts from the All Born (In) Conference
---
Behavior
---
Transition, Work, College, Independent Living
College & Post-Secondary Transition
---
Inclusive Classrooms
Universal Design for Learning (UDL)
Classroom Inclusion Quick Tips
---
Therapeutic and Fun Activities in The Natural Environment
---
Individual Education Plan (IEP)
---
Adaptive Tech & Accessible Instructional Materials
---
Disability Rights, Laws, History
---
Misc
---
Articles & Papers
---
Useful Websites
Please visit the Website Resource Page on Kathie Snow's website "Disability is Natural" for an extensive list of websites ranging in topic from education to employment to travel and more.
---