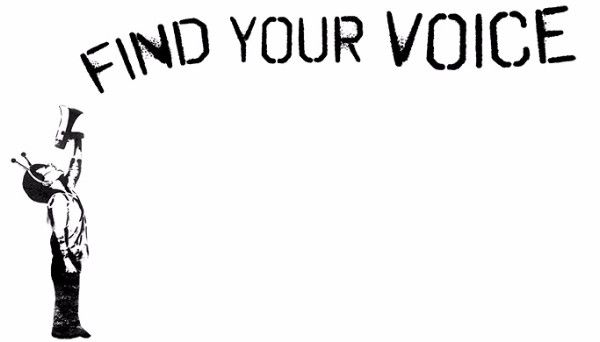 2019 ABI Social Justice Youth Camp/Summit: Aug 15–18
We are excited to open the application process for the 2019 Social Justice Youth Camp / Summit! Camp fee is $200. The application is at the bottom of this page.
What is Social Justice Youth Camp / Summit?
A 3-day, 3-night inclusive experience for youth ages 16-24--with and without disabilities--who are passionate about social justice issues and creative expression. Interactive learning sessions throughout the days with local activists and artists will span social justice topics and creative mediums (visual art, music, etc). It is a peer-led and peer-supported event, with as many universal design and inclusive elements as possible to help everyone have fun, be safe, learn leadership skills, and make a positive impact.
Check out a music video we made during last year's Social Justice Youth Camp/Summit.
Who should apply?
Youth ages 16-24 years old, with disabilities and without, who are passionate about social justice issues, making change, and creative expression.
When is the camp/summit?
Thursday August 15, 2019 – Sunday August 18, 2019 (specific times TBA)
Where will it be?
Portland State University and the surrounding downtown Portland area
There will be a mandatory pre-camp meeting on Monday Aug 12, 2019, at 6:00 PM (location TBA). All participants must attend. Youth will meet their roomies and get information they need for the event. If someone is not able to go to the meeting, please let us know ASAP so we can try to make other arrangements. This meeting is an important part of the community building we will be doing during camp/summit.
What do I need to know about the application process?
First come, not necessarily first served…
Because this camp/summit is designed to be an inclusive, peer-led, and peer-supported  experience, our application process is a little different.
***Since we won't have any parents, teachers, PSWs, etc., staying with us, it is very important for us to be able to match up roomies who get along and can help each other out a bit if needed. (See more information about this below, under Lodging)***
We want to get to know you and why you want to come
All applicants must have a personal interview with camp coordinators (in person or video call preferred, over the phone is possible) after submitting their application. This helps us get to know you a little better, let you know what to expect, and make sure we are a good fit together.
Apply as soon as possible!
It is most likely that we will NOT have enough spots for all applicants. Applying early will help us figure out good roommate matches and help your chances of going.
What helps us and you?
When we send you emails, reply in a timely manner! This is the only way we can coordinate roommate matches and make sure we are able to set everyone up to succeed.
Details, details, details! Please fill your application in fully, so we can find out more about you and what helps you have a good experience.
In the event that camp fills up, priority will be given to those who applied first.
Don't forget...
Even if camp/summit fills up, don't forget that we have ongoing group that does activities monthly throughout the year. Stay connected by being involved with the Social Justice Youth Program!
What else should I know?
What does it cost?
There is a $200 fee per youth that includes food, lodging and art supplies. Thanks to generous support from the Independent Order of Odd Fellows No 3, full and partial scholarships are available for those experiencing significant financial hardship. You will pay after you are selected to participate. Payment deadline is August 2, 2019.
Meals will be provided. We will have most meals together on the PSU campus. However, we will be exploring downtown and campus throughout the event, and eating from local food vendors at times. We will have snacks available throughout the day and for those late-night munchies.
***If you have dietary restrictions or any safety concerns, please explain in the "Accommodations" section of your application.***
Lodging
We will be staying overnight in PSU's dorms. There will be two participants staying in each room. Room assignments will be made based off each youth's gender identities and needs. Since we won't have any parents, teachers, PSWs, etc., staying with us, it is very important for us to be able to match up roommates who get along and can help each other out a bit if needed. Volunteers and staff are available to help with things like medications, but we are dedicated to providing a truly inclusive experience so we will NOT have 1:1 supports by staff/volunteers for participants. If you have any concerns or questions, please let us know! We are always up for brainstorming ideas together so that people can participate in camp.
What will camp/summit be like?
This event is designed to be as interactive, inclusive, and accessible as possible. Youth will be expected to actively participate and be engaged in workshops and activities.
Workshop topics will range from advocacy and rights to current issues, art, movement , and music, just to name a few.
It is a peer-supported and led event, and we try to incorporate as much universal design and inclusive elements as possible to help everyone have fun, be safe, learn leadership skills, and make a positive impact.
In addition to attending workshops, youth will have opportunities to explore and enjoy some of downtown Portland and PSU's resources together.
Please be aware, that in order to fully focus and participate in the camp, we limit individual phone use during certain sessions and group activities. Camp coordinators will be able to be reached any time and will have each camper's emergency contact in case someone needs to be reached.
We ask that parents not be present during the camp, as we want the youth to explore their own interests and build on their leadership skills. However, family and friends are invited to attend a reception at the end of camp where youth will share their projects from camp and make a commitment to supporting ongoing positive social change in their communities.
End of Camp Reception: Sunday, August 18, 2019 in the Ondine building located at Portland State University. Light refreshments will be provided. Youth will be picked up following the reception.
Fill Out Online Application Form Below
Fill out every field carefully. If you are under 18, a parent must acknowledge and sign the form. The more we know about you, the better we can support you to have a great experience!

Space is limited. Filling out this form does not guarantee acceptance into camp.

If camp is full, you will go on a waiting list.

We will contact you shortly (3-5 days) after your submit your application to discuss and schedule your interview.
Application process checklist:
Fill out application
We will reach out to schedule an interview
Interview
We will let you know by late July if you have been selected for a spot.
Payment due by ___
Pre-camp meeting Monday August 12, 2019 6pm
Camp!
Social Justice Youth Program and Summer Camp is a project of ABI with the support of Portland State University and Northwest Down Syndrome Association.
ABI is a program of NW Disability Support.
---
Camper Information