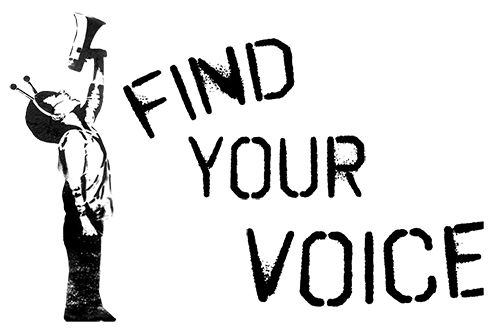 If you're passionate about social issues, you have a voice. If you enjoy music, painting, dancing, making videos, or any type of creative expression, you can use your voice for change.
The Social Justice Youth Program seeks to engage young adults in the movement towards an inclusive civil society for all individuals. It is an opportunity for young adults with and without disabilities to learn how their voice and art can be meaningful tools for change.
Find your unique artistic voice—any medium, any message.
This is a year-round program that includes a Social Justice Youth Summer Camp, interactive monthly meet-ups and participation in the annual All Born (in) Conference.
Who are the Social Justice Youths?
A group of self-advocates, siblings and youths age 15-25 who envision a better tomorrow for everyone.
focus of the program
Building community around issues that are important to the youths. Topics include disability, race, immigration, inequity, sexuality, environmentalism, civil and human rights, animal rights, and lots more. 
Program activities
Volunteering, attending seminars, interactive meetings and a weekend-long, fully-inclusive summer camp at Portland State University. 
This program requires a year-long commitment
The program includes summer camp, interactive monthly meetings--which may include a visit to city hall or an art gallery, meeting with a social activist or presenting personal art projects at an event--and participation at the All Born(in) Conference.
Who can join?
Individuals 15-25 years old who are passionate about an equitable world.
If you are interested in joining the Youth Program, or working with them as a mentor, please get in touch by calling the Resourcefulness Center at (503) 238-0522 or emailing SJYP@abicommunity.org
Support the Social Justice Youth Program with a donation
---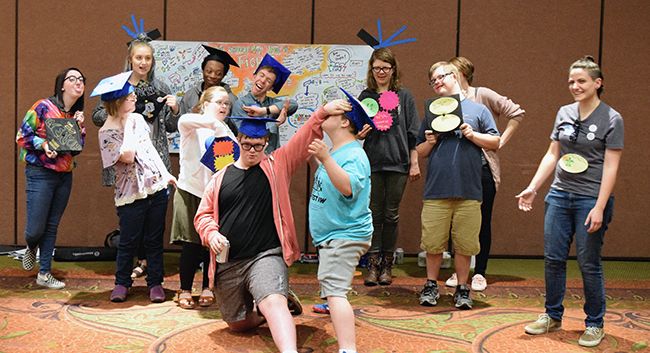 ---
Hot off the press! Today, hard copies of our new comic book, Fighting COVID, has been printed. The comic features a superhero with a disability that goes on a journey to fight coronavirus.
Months ago, our Social Justice Youth identified a need for accessible resources around COVID-19 prevention. The idea of a comic was a project the youth and our board member Mike Rosen got excited about. Thank you to local comic artist Shannon Wheeler for your work and creativity turning the idea into an amazing accessible resource, in English and Spanish, for us to share. Thanks, also, to Bridgetown Printers, for safely showing us the process!
If you are on our mailing list, you will be receiving our Stepping Up newsletter soon. This issue of Stepping Up includes an article, Fighting COVID, "Heck Yeah", about the comic, as well as a page from the comic book you can tear out to use as a handwashing visual. Also, check out the fun pictures from our socially distanced Fighting COVID photoshoot. Many thanks to Jeff Day Photography!
So much work and heart went into this and we are so thankful for all the creative forces that came together to make it happen! We are interested in partnerships to explore another large print run, partnership with foundations to allow us to print more.
Click link above for KOIN news coverage about "Fighting Covid".
A message from Angela Jarvis-Holland and survey request designed for parents/caregivers regarding online learning. The survey will help us in our efforts to provide resources and help direct our advocacy for inclusive online learning. Thank you in advance for your support!
Here's a plain-language resource for sharing how to help prevent COVID-19.
---
Press About the Social Justice Youth Program