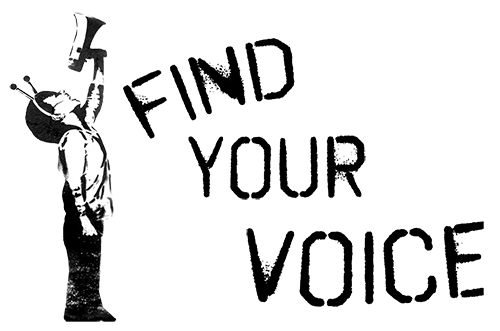 If you're passionate about social issues, you have a voice. If you enjoy music, painting, dancing, making videos, or any type of creative expression, you can use your voice for change.
The Social Justice Youth Program seeks to engage young adults in the movement towards an inclusive civil society for all individuals. It is an opportunity for young adults with and without disabilities to learn how their voice and art can be meaningful tools for change.
Find your unique artistic voice—any medium, any message.
This is a year-round program that includes a Social Justice Youth Summer Camp, interactive monthly meet-ups and participation in the annual All Born (in) Conference.
Who are the Social Justice Youths?
A group of self-advocates, siblings and youths age 15-25 who envision a better tomorrow for everyone.
focus of the program
Building community around issues that are important to the youths. Topics include disability, race, immigration, inequity, sexuality, environmentalism, civil and human rights, animal rights, and lots more. 
Program activities
Volunteering, attending seminars, interactive meetings and a weekend-long, fully-inclusive summer camp at Portland State University. 
This program requires a year-long commitment
The program includes summer camp, interactive monthly meetings--which may include a visit to city hall or an art gallery, meeting with a social activist or presenting personal art projects at an event--and participation at the All Born(in) Conference.
Who can join?
Individuals 15-25 years old who are passionate about an equitable world.
If you are interested in joining the Youth Program, or working with them as a mentor, please get in touch by calling the Resourcefulness Center at (503) 238-0522 or emailing SJYP@abicommunity.org
Support the Social Justice Youth Program with a donation
---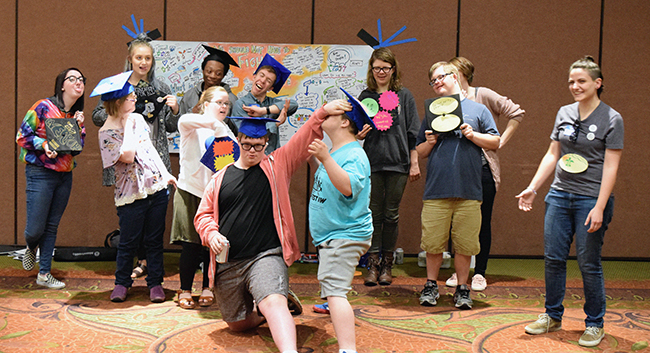 ---
ADULT TRANSITION SUMMIT: COLLEGE & CAREER SUCCESS FOR ALL
Friday, April 17, 2020
8:00 am-5:00 pm
Holiday Inn Portland Airport, 8439 NE Columbia Blvd, Portland, OR 97220
OPENING DOORS TO INCLUSIVE COLLEGE OPTIONS
All Born (in) Conference Master Session presented by Think Inclusive College West Coast Coalition featuring local and national presenters
Together we will learn and share with national and local experts on transition and inclusive college! This powerful day builds on successes and creates action steps for youth (16-25), parents, educators, professionals, and anyone interested in increasing inclusive higher education opportunities in the NW region. Receive information, network, and take part in state-level advocacy around inclusive postsecondary education for individuals with intellectual disability (ID) in Oregon, Washington, Idaho, northern California, and Nevada.
Presenters:
Andy Arias, Advocacy Professional
Debra Hart, Think College
Denise Rozell, AUCD
Lori Cooney, Think College
Stephanie Smith Lee, NDSC
More coming soon!
Registration will be available soon.
SAVE THE DATE!
Research shows that inclusive post-secondary education leads to better employment, social, and community living outcomes for people with disabilities. The Think Inclusive College West Coast Coalition Advisory Group is dedicated to opening doors to inclusive college options for students with intellectual disability.
---
Press About the Social Justice Youth Program