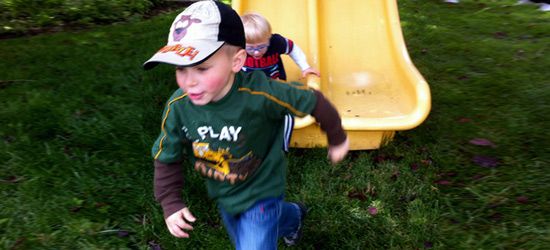 Twice a year the NWDSA community comes together at Family Socials to laugh, play, share food and be together. Our socials can be like a family reunion as we catch up and share our successes of the year gone by. These events welcome kids of all ages, so parents of teenagers might get a chance to bounce a new baby, as new parents catch a glimpse of the potential that the future holds for their little ones. Our children form important bonds, and often, strong friendships develop.
Family Socials are often the first connection that a family will make with us. When new families arrive, we often see the anxiety on their faces as people come into the circle, but then the fun and energy of our kids soon embraces them. All kids like the same things and socials have included trips to the farm, fun at bouncy castles and more. It's hard not to have a great time!
Please see our Event Calendar to find out if there is a social scheduled soon.