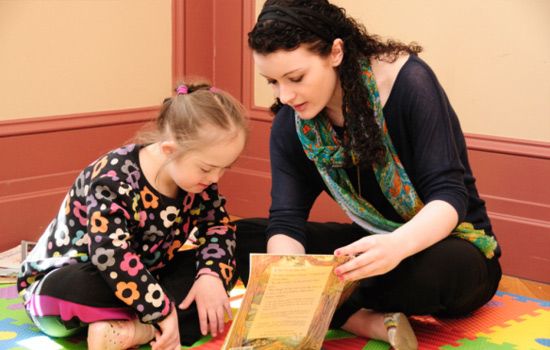 Thank you so much for visiting our site. We value education – and educators – very highly here at the NWDSA. The possibilities are so much brighter for children with Down syndrome than they were just a generation go, thanks in large part to the creativity and dedication of educators who have taken our children into their classrooms and believed that they can learn!
As you look around this site and get to know our work, we hope you enjoy the bright and empowered faces you see. If you haven't visited our sister site, please visit www.allbornin.org to learn about the annual All Born (In) conference and our other work around building inclusive schools and communities. We believe strongly in the power of inclusion in the general education classroom for all learners.
You are welcome to join us at any of our events, as a guest or as a volunteer. Please click here to sign up for our mailing list to stay up to date on our events. Click here to fill out our volunteer form and join our community by lending a helping hand!
Here are some examples of support we can offer to teachers, educators, and paraeducators:
Trainings
Parent perspective
Materials at our Resourcefulness Center
Access to tools and best practices resources and information
Connections to a network of other professionals
---
Articles & News
In return for incalculable benefits, we have merely requested a little extra support for the academic or physical areas that are difficult for our children.

Why is it important to include students with disabilities in general education classrooms?

TASH has submitted the following letter in response to a recent article in Disability Scoop, "Study: Inclusion May Not Be Best After All".

Parker and his family experience the trials and triumphs of creating an inclusive environment.

Progressive policies in inclusive education have made positive changes in the lives of children with disabilities in Central and Eastern Europe and Central Asia, according to UNICEF today.
---
Useful links
Parents, educators, advocates, and attorneys can find accurate, reliable information about special education law, education law, and advocacy for children with disabilities.

A nonprofit leader in education that works to improve opportunities and outcomes for all individuals through Universal Design for Learning.