WELCOME TO OUR BLOG!
Dear Reader(s), 
We are writing to welcome you to the brand new blog, Notes On Belonging, from your very own All Born (In) community. Having a platform to share ideas, dreams, struggles, and successes from thinkers in our community has long been a goal of the Northwest Down Syndrome Association and All Born (In), and we are excited to be co-editing over the coming months. We are working to curate a collection of posts from self-advocates, family members, educators, partners and others that will explore the many aspects of the lives of people in our community. 
As with any new project, we launch knowing that the vision for this space is likely to evolve with time. If we've learned anything in our collective thirty-five years of parenting, it's never to plan too closely, lest the universe has other ideas for us. We have some ideas of how this blog will take shape in the months to come, and we know that there are other ideas out there we haven't thought of yet. We invite you to watch this space for the first round of posts, and we hope that we bring you some thoughtful reads! 
Scroll down to enjoy!
Abby and Sheyla                                                                        
About Our Editors
Sheyla Hirshon

Twenty-two years ago, I moved with my daughter Chrystal Figueroa, then 6, from Nicaragua where her father and extended family lived, to Portland, mainly because I was convinced that the educational and other opportunities for a bright, dynamic child with Down syndrome were incomparably greater.  Indeed, Chrystal was included in a Spanish Immersion program and was able to keep a foothold in general education all through high school.  Today, she is a feisty and opinionated young adult who lives independently, loves writing and musical theater, and hates my periodic rants about bathroom cleaning and life's unpleasant obligations in general.  We still see each other often, fight regularly and love each other deeply.
NWDSA and All Born In have helped both of us find pride in her identity and support in fighting the dragons of exclusion.  Nearly twenty-five years later, I'm outraged that parents are still forced into the same conversations about inclusion and exclusion, difference and sameness, and the dubious value of lining children up by measurement.
Editing this blog is my attempt to help get our stories out there, because I still believe in magic words, and those from the disability community are often powerful and honest ones.  I hope the words you read here breathe strength and hope into you. -- Sheyla
Abby Braithwaite

When Adara was born thirteen years ago (almost fourteen, she would have you know), we were incredibly fortunate to find ourselves welcomed into the NWDSA/All Born (In) community, where we were almost immediately introduced to terms like "self-determination" and "the dignity of risk" and other powerful concepts born from the disability rights movement. We met other children and adults with Down syndrome and parents who were three or six or ten or twenty years farther along their journey. At that point in time, I was a pretty new transplant to Portland and was still homesick for the small town in northern Vermont where I was raised. But with access to the incredible wisdom of resources of NWDSA/ABI, I realized quickly just how lucky I was to be here.
Within a few months of Adara's birth, I found myself telling our family story at our first Reciprocal Learning Community event, and I was struck that morning by the power of a story to unite a room, as fifty parents further down the road than us on this journey (and one big-eyed couple with a prenatal diagnosis) sat wrapped in my words and remembered their own earliest days. A few months later I was invited to publish the words I shared that day in a major national newspaper and I found myself grappling with bigger questions of voice and story and how to use a platform like that for the greatest good, while also making sure I wasn't exploiting my daughter's privacy for a moment of glory.
I did end up publishing that piece, but since then I have been wary about writing too much about disability, about my daughter's story, and about my journey as a parent. There is a large part of this that is Adara's story to tell, and I am mindful of the need to keep space for her voice. But I also reflect back on the power of my early contact with the mentor parents of NWDSA/ABI and I want to find ways to share all that I have learned—from parents, from disabled adults, and yes, from Adara herself—with parents and educators who might not be able to make it to drop-in hours at the office, to a weekend workshop, or to the All Born (In) inclusion conference. I am hoping this blog can be a platform for sharing stories from people like me—parents, self-advocates, educators, policymakers—in a way that advances the disability rights movement and the fight for inclusion in our schools and communities. -- Abby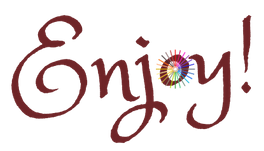 ---