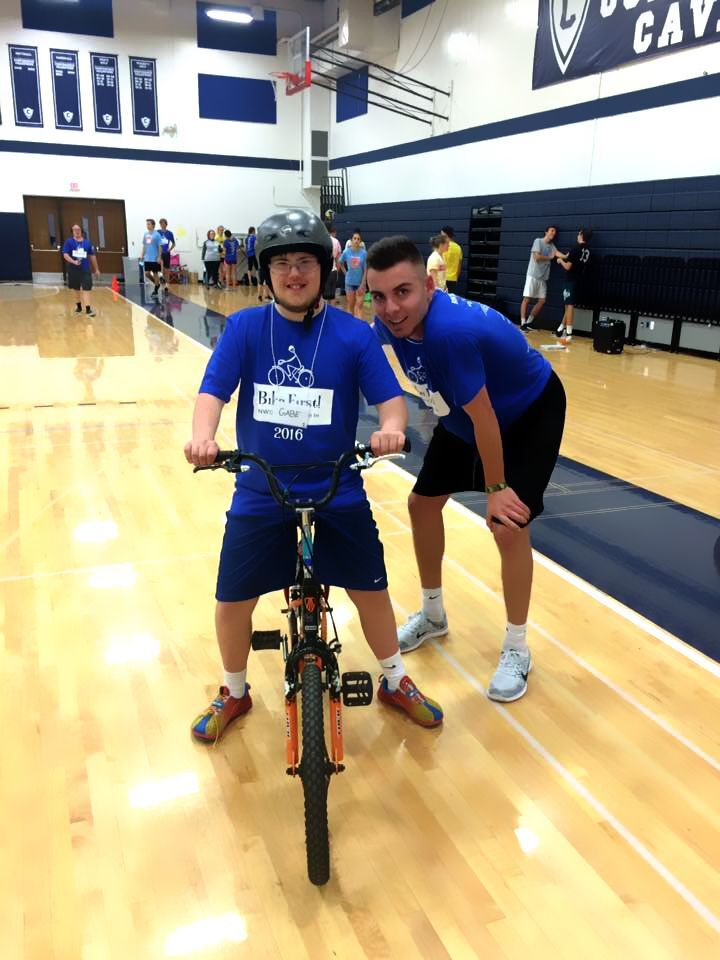 After a two year hiatus, we are thrilled to announce that our 15th year of ABI Bike First! will take place the week of June 20–24th, 2022.
The program was inspired by Cody Sullivan who, when he was ten years-old, wanted so badly to ride a bike with his friends. With great determination, we created Bike First! in 2005 and have since taught the skills needed to ride typical bicycles to over 500 children, youth, and adults with disabilities. We have also opened our doors to individuals without disabilities in our Quick Start! and Refresher courses. This year, we plan to include 45 participants that may become new bicyclists.
Our new partner, De La Salle North Catholic High School, is hosting Bike First! at their state-of-the-art campus in NE Portland. All of our previous sponsors have happily agreed to support us as we celebrate our 15th year.
With the costs of procuring bikes and running a quality camp, and growing demand for scholarships, we are always in need of new sponsors. Send leads to bikefirstfunding@gmail.com.