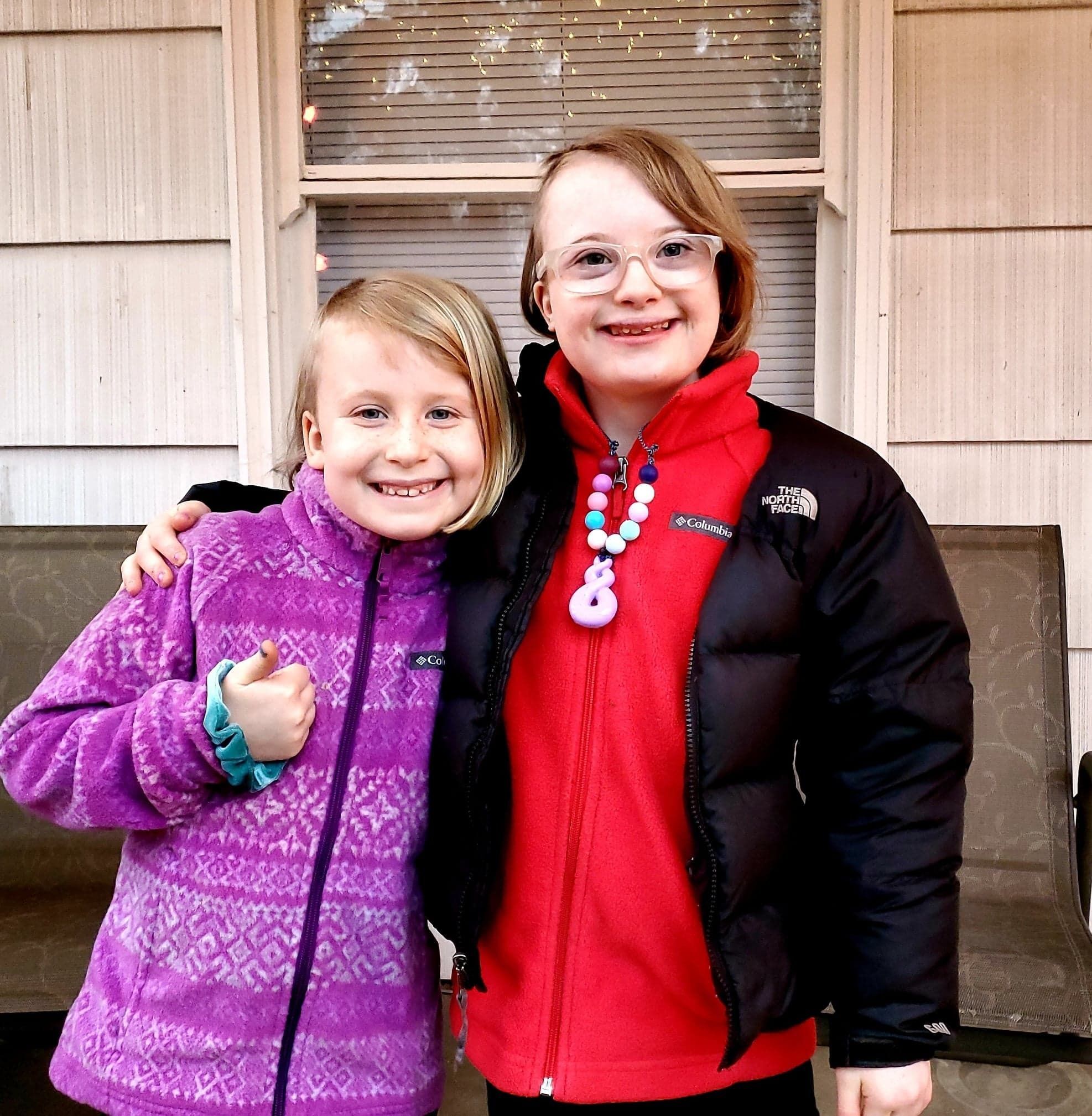 It had been 641 days since my daughters had last been inside a school—when they were sent home for an early spring break, not knowing when they would return.
The week before winter break, my daughters returned to in-person school, just days after they were fully vaccinated.
For so many of us, our time in isolation felt never-ending. But for the small children kept home, it extended into an enormous percentage of their lives. Their entire worlds changed, from once having safe places to explore, to being suddenly confined to a small and newly-scary world.
Our family chose to be more isolated than most. The early years with our now 11-year old daughter with Down syndrome were fraught with medical scares, surgeries and hospitalizations, as well as times when we weren't sure if she would make it through the night. For us, those experiences changed us. The risk calculations that others found reassuring offered us no comfort, because we had already come so close to loss.
And so, to protect our daughter, our family stayed home. We stayed masked, rarely meeting others outdoors. And as much as we tried to bring joy and connection into our home, it was heartbreaking to watch our children's worlds get so small.
Now that the girls are back to school, the shift has brought so much lightness to us all. Their education is no longer limited to a teacher on a screen and endless jumbled online assignments, with us working overtime to fill the gaps for our daughter with considerable support needs. We are back in the throes of packing lunches and rushing around, planning for IEP meetings and a transition to middle school. And every day we are gaining a little more of ourselves back. When I pick up my daughters from school I get to hear how great their days have been. It is wonderful to feel like our worlds are getting bigger. The worries may not be over, but we are grateful to be getting there.