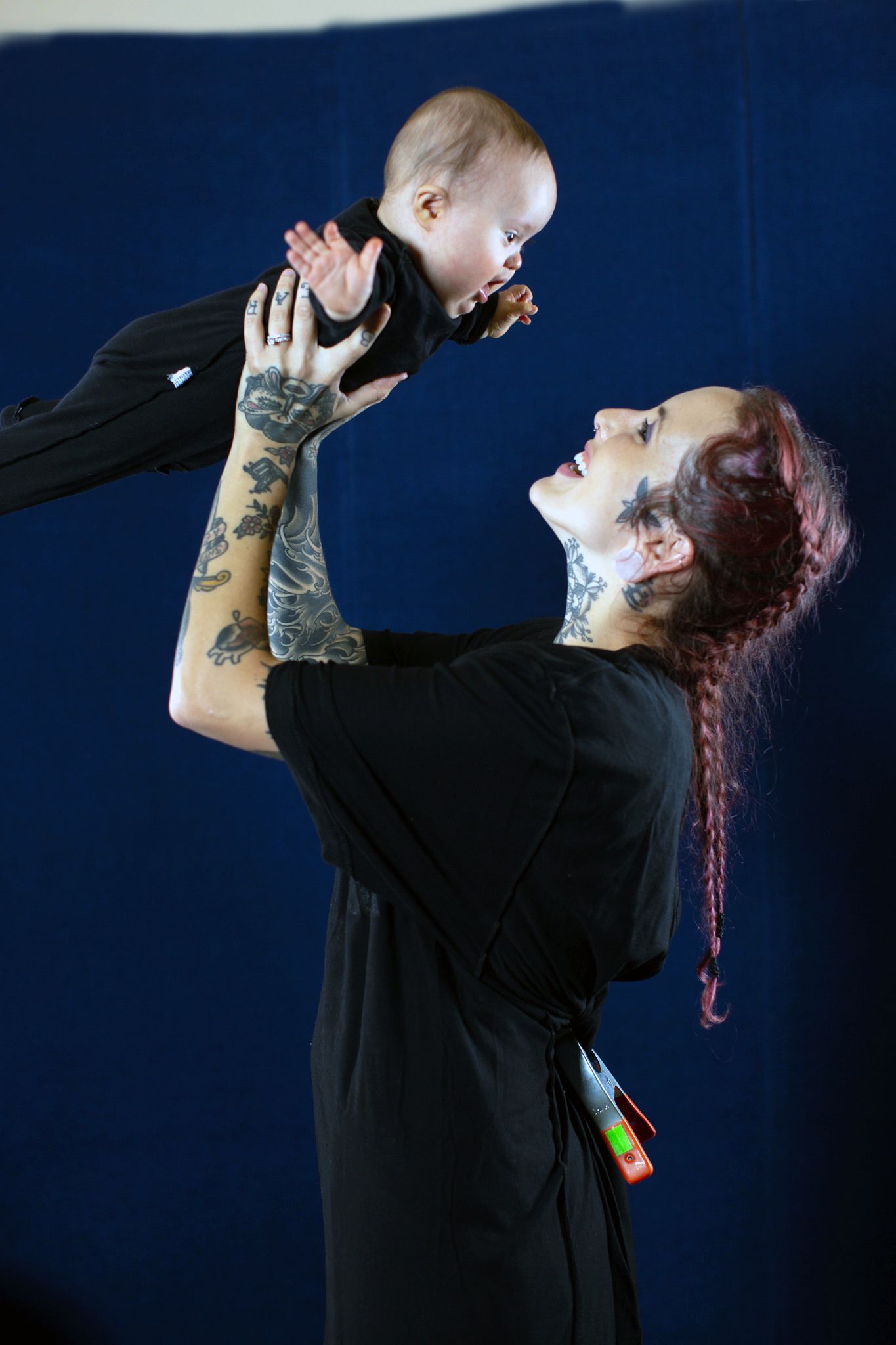 When my son Wynn was born in 2018, I was desperately trying to find my place in the community. My friends and family didn't understand what I was going through and felt awkward about his diagnosis, which in turn pushed me away, because all I wanted was for someone to congratulate me and love Wynn like I did. I felt ostracized and I had a lot of anger towards how people saw Wynn as just a diagnosis and not a beautiful, bubbly, bright little boy. After 10 days in the NICU, we brought Wynn home, and I told my husband that there was an event that night through a cool organization I found called NWDSA and that we should go. I remember driving downtown, feeling anxious and nervous about how people would look at us, treat us. Would they even talk to us? As we parked, I felt queasy. I couldn't handle more uncomfortable stares at Wynn.
Little did I know that that would be one of the best nights of our lives. We were immediately greeted with a warm welcome, and for the first time ever, people were congratulating us and telling us how perfect Wynn was. Everyone wanted to hold him, see him, and say, "hi" to him. I felt like I had stepped into a different world where no one saw a diagnosis; they just saw Wynn, and that was incredibly refreshing for me. I knew in that moment that, regardless of any family or friends that I had lost through my pregnancy and his birth, I gained an entire community that supported me and wanted the best for my child. I have been a fierce advocate since then; I stayed active on a few support forums online that I had joined during my pregnancy, after his diagnosis, to give other pregnant women a glimpse into what it's really like having a baby with Down syndrome. If anything, I wanted these women to hear, "Congratulations! It's going to be okay!" because that's what I so desperately wanted to hear when I was pregnant.
NWDSA/ABI gave us hope after Wynn was born, and I want to pay it forward and give that special feeling to other families. I thoroughly enjoy advocating for my son and everyone in the community, and reaching out to families that are in need of support. I'm really looking forward to help guide families through this new journey they're on, while providing hope, reassurance, and resources.