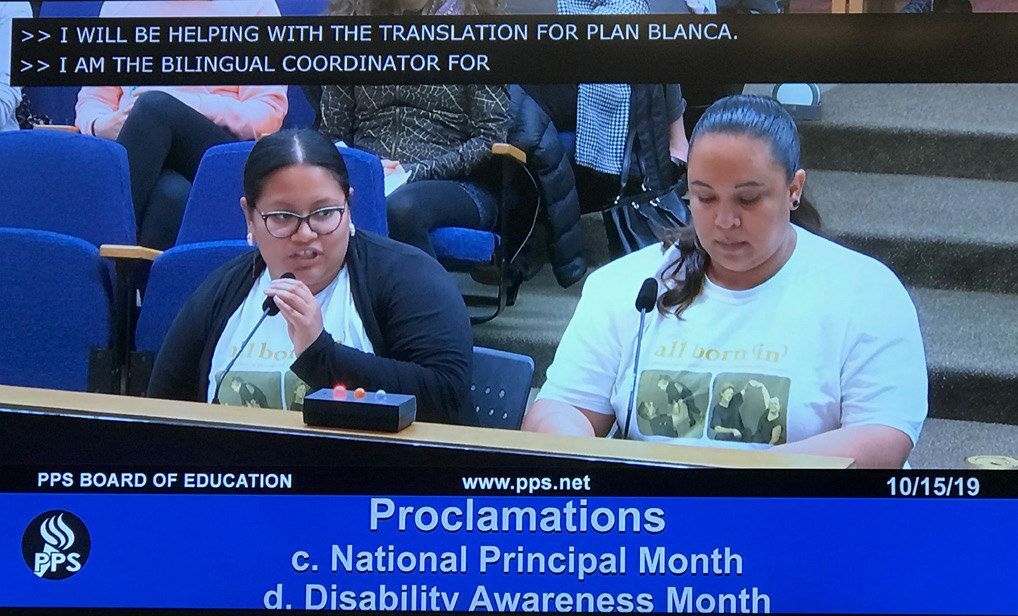 The NWDSA/ABI Resourcefulness Center is a place where one phone call can spark change, not just in the lives of the families who call, but in ways that spread light across the entire community.
Take the story of Blanca Orozco, as shared in the Summer 2020 issue of Stepping Up. After watching her family's dream for her child begin
to be squashed by segregated school placements and an education system not set up to meet the needs of a bilingual family, Blanca reached out to NWDSA/ABI for support. Our staff worked with Blanca to help her advocate for what was best for her son, and in Blanca's words, this "was when I began to understand the rights of my child, and my own rights as a mother within the Special Education system."
In the end, Blanca was able to successfully advocate for her son to return to his neighborhood school, supported in the general education classroom, where he soon began to thrive.
But that's not where the story ends. The lighting of the inclusion candle for Blanca and her family is an amazing illustration of the power of the NWDSA/ABI Resourcefulness Center team.
Thanks to Angela Jarvis-Holland and Angela Frome's deep relationship with Portland Public Schools, and the work of Bilingual Outreach Coordinator Maria Rangel and Projects and Community Coordinator Jamie Burch, we were able to effect change at a systems level with lasting impact for all families.
Over the months leading up to and following Blanca's call, other families reached out to the Resourcefulness Center looking for support with similar struggles around language barriers and equitable access. Over the course of several months, we brought these families together and provided support and information through a series of powerful gatherings.
We invited the school district leadership to sit at the table for a shared meal hosted by the families, and collectively advocated for PPS to create a position for a Bilingual Special Education Family Engagement Specialist. This vital role reduces barriers to families across the district, and it all started with one parent looking to support her child, and then reaching out a hand to her community to make change for all.