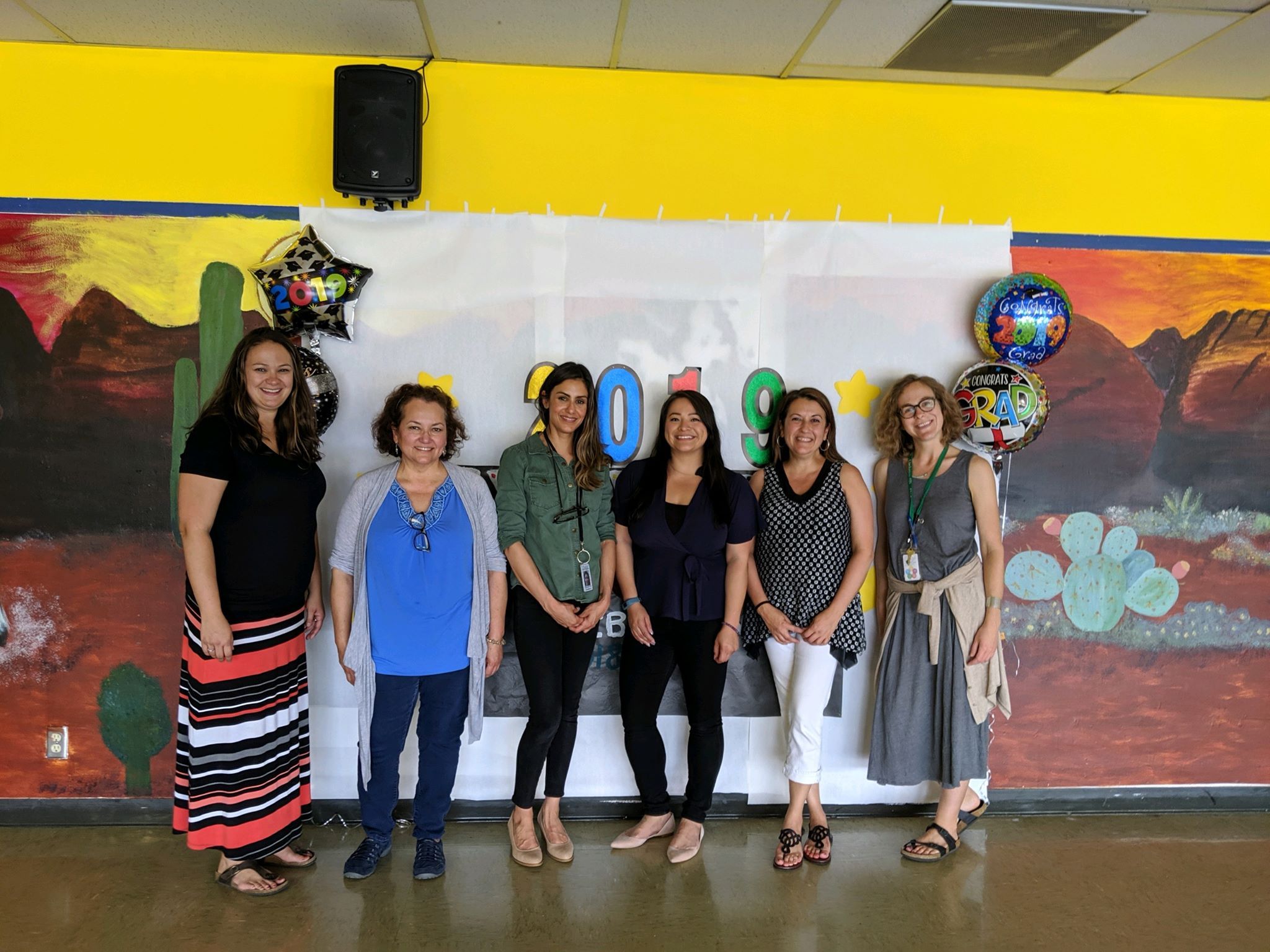 In 2016, Clackamas ESD's Head Start to Success and Early Childhood Special Education (ECSE) programs created a collaboration with Canby School District. The project pairs special education teachers and classroom assistants with Head Start teaching staff in a co-teach model. The staff work side-by-side in the classroom engaging and teaching all enrolled children. Teachers work together on lesson plans, ensuring that all children are offered rigorous instruction in developmentally-appropriate content and that any child with a disability is supported in fully participating in the activities with their peers.
The data on children's progress has been impressive. In the first year, children on ISFPs improved their scores an average of 13 percentage points more than children on IFSPs in non-co-taught classes. Children enrolled in the co-taught classroom who were not on an IFSP improved their scores an average of four percentage points more than children without IFSPs in other classrooms. This year, at the mid-year assessment, on average, the children on IFSPs in the co-taught classrooms started the year with fewer skills than their peers in non-co-taught classrooms, yet at the winter checkpoint they had surpassed their non-co-taught peers in all but social emotional skills. Their progress on social skills was still impressive, given the fact that many of the children on IFSPs started well below expected levels for their age and progressed significantly.
Nancy Barber, Head Start teacher in the co-taught classroom says, "The benefits are endless. Co-teaching gives children a rich, diverse, and strong community to thrive in. Two heads are always better than one. It is a positive and successful strategy to have in any classroom." Leslie Arbuckle, Head Start director, explains that, "Co-teaching facilitates collaboration among staff so that all children are supported. Everyone comes to the table with different experiences and philosophies and beliefs but together we are working for the good of all kids in the classroom. Through collaboration, all team members are growing in their knowledge and skill."
Clackamas ESD ESCE program intends to extend the co-teach model to other school districts in collaboration with Head Start to Success for the 2019-20 school year. Families of children in the
program are happy with their experiences. One mother said, "Co-teaching helped give [my child] better social skills, and self-esteem. It gave her a chance to interact and form friendships. We are very thankful for her to have the opportunity to experience coteaching from Head Start."
When we partner together, all children benefit!