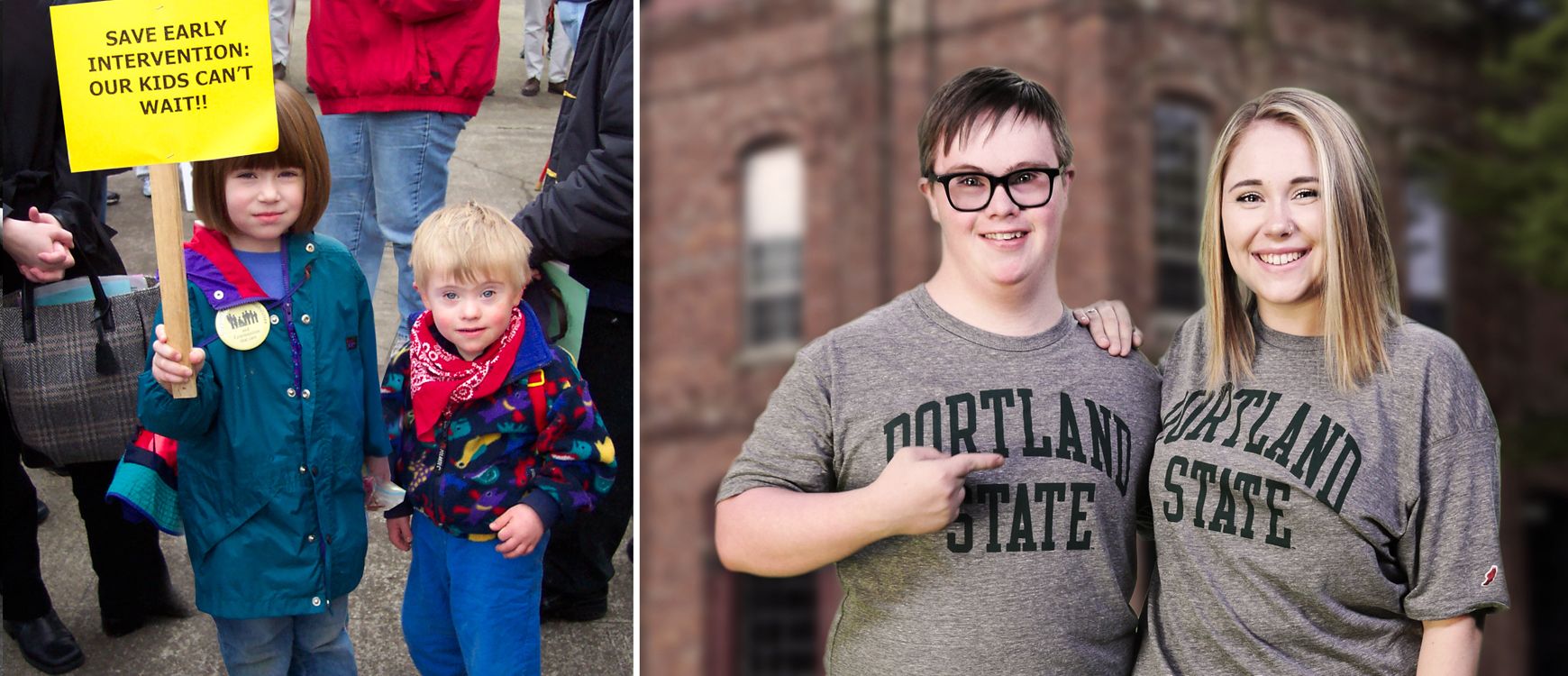 As our children have grown up together, we've worked with many others to create a powerful social change organization and to raise our children to be kind and inclusive human beings.
Dan enjoys computers and experiences Down Syndrome, and Emma loves the outdoors and is a non-traditional learner. Over the years both have developed a strong sense of justice and have become powerful advocates. They've volunteered, attended, and presented at numerous rallies, events, and conferences together.
Five years ago, we asked our communities, families, and older youth what they wanted for their future, encouraging them to envision no limits on their dreams. A shared dream was thinking about college. Emma had choices and options; there was no college option for Dan in Oregon.
Both Dan and Emma care deeply about inclusion in college and this created the charge to advocate for options for all students. At a meeting with Senator Ron Wyden, Dan pounded his fist on the conference table and said, "I want to go to college!"
In 2014, Dan and Emma stood together at a presentation at Portland Community College. Behind them stood a banner of a photo of them, captioned: "We share a dream of going to college". We have used the image to create real change for students with Intellectual disabilities.
Emma and Dan were key founding youth members of our organization's Think College Coalition and the partnership with Portland State University that helped develop the first four-year college option in Oregon for students with intellectual disabilities, as well as our Social Justice Youth Program. The powerful voices of these young adults echo those of Cody Sullivan and his friends at Concordia University where Cody recently finished four years of study in the Department of Education.
Two weeks ago, Emma and Dan posed for yet another photo—this time wearing t-shirts from Portland State University where they will both be attending in the coming year.
We have been alongside each other watching our kids grow and change and we are stronger for having mutual support for this journey. Our kids are also stronger for having each other and their shared belief in kindness, justice and their own worth.