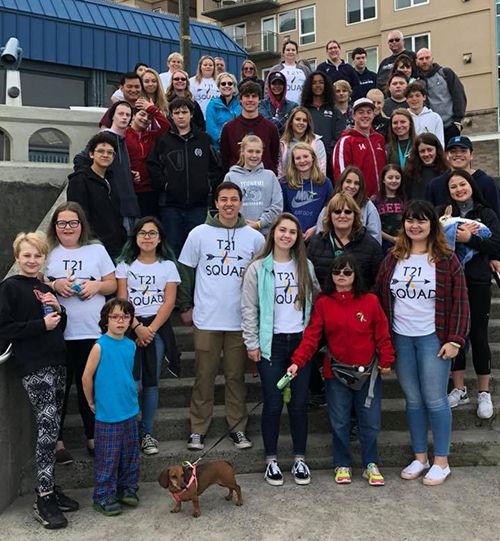 Seaside High School student Shayla Tsuji and her classmates Autumn Dial and Jake Harold dedicated their Pacifica (senior) Project to help raise awareness for Down syndrome.
"We wanted to raise awareness ... and we thought a walk in our small town would be a great way to bring everyone together to educate about the reality of living with Down syndrome," said Shayla.
With the proceeds from the event, the group delivered a check for to NWDSA to support new parent outreach and awareness efforts.