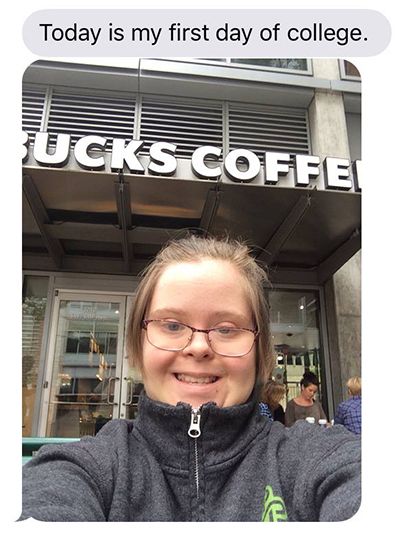 I am 24 years old. I go to college. The program I am in is called TCIOC or Think College Inclusion Oregon. I had to do an application and essay about my life. They looked at it and they thought I was a great fit. I got a call from a person that I got in. I was so happy about it.
I have been going to school every Tuesday and Thursday. All of my classmates are awesome. Very nice to me. I am learning a lot. My major is Work Of Art. Every term there is an event with my peers and staff called Seminars. We discuss what we have been doing in our classrooms. We also go over how to communicate with our teachers and peers and mentors and staff.
College has been a great experience for me. I love everything about it. Even lunch is great there.
Go Viks!
Rachel is employed part-time at NWDSA as New Parent Outreach Assistant & Co-Director of the Social Justice Youth Summer Camp