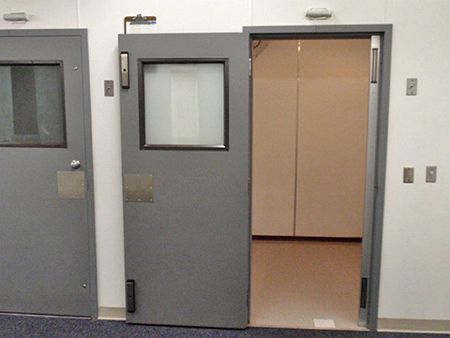 We are asking schools to comply with the law requiring closure of seclusion cells in our schools.
Background: HB 2756 (effective April 1, 2013) prohibits the use of seclusion cells in all Oregon Public Schools. The law requires they be removed from classrooms July 1st, 2013 and from buildings September 1st, 2013.
Portland Public Schools is currently refusing to comply. These cells are locked cubicles 47 - 49 square feet where children as young as five are confined. They are locked, dark, and barbaric relics.
Modern research, best practices, and respect for children with disabilities have all played a role in outlawing this obviously unethical practice.
'Why are they still there? Why would you use such things?' Testimony from parents and children was compelling and the law was passed.
We demand an end to their use and immediate removal from all Portland schools in compliance with the law.
Click here to sign the petition
View testimony by Dr. Caroline Fisher on HB 2756, Legislation banning the use of seclusion cells in Oregon schools (YouTube)