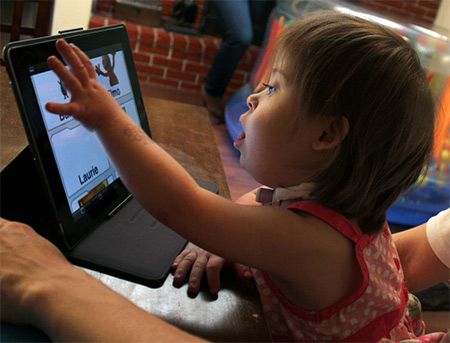 By Angela Frome
The 15th annual Portland and Southwest Washington Buddy Walk Festival is coming up on September 28, and we're working hard to make it the best walk yet! I am excited to announce that Michelle Wallace will be joining me as committee co-chair this year. Michelle is the mother of Lupita and Sophia and the NWDSA's newest board member. We are both excited to work with all of you to create a great day for our community!
And now we need your help! We have a goal this year of bringing a half-time staff member onto our team to support New Parent Outreach and community building, and Buddy Walk funds will go to support this position, as well as to Family Socials, the Reciprocal Learning Community and Open Arms Playgroups.
How can you help?
• Register today! Buddy Walk registration is live online. Click here to register your family for the walk!
• Build a great team! New this year, we will be offering some fabulous prizes for the top money raising teams. All teams who raise $3,500 or more by Wednesday, September 25th at noon will receive an Apple iPad. Stay tuned to our Buddy Walk page for more prize opportunities!
• Help find Corporate Sponsors! Do you have a connection with a local company, or a favorite local business that might like to get involved with the Buddy Walk? We have a prepared sponsorship pack that we can send you to share with potential donors.
• Build a Silent Auction basket or help solicit raffle prizes! We have some great raffle and auction prizes piling up at the Resourcefulness Center, but we can always use more! If you know of a business or individual who might want to donate products, services or a night or two in their vacation home, please let us know!
• Join the Buddy Walk Committee! Want to roll up your sleeves and get a little more involved this year? Please consider joining us at the Buddy Walk Committee meetings this summer and really be a part of things! We have meetings scheduled for Wednesday, July 17th and Wednesday, August 14th from 6-8 pm.
As usual, Buddy Walk is shaping up to be a great family festival. We will be welcoming some fabulous entertainers this year, including walk veterans Tony Starlight, the Cloud City Garrison and the Portland Fire Department and more, as well as some new faces. JJ Jump and Parties Inc. will be back to organize the bounce house and kids' carnival games, complete with prizes donated by JJ Jump. Hooperville USA will be back with lots of hula hoop action. Portland Prime and Lee Farms will provide food for everyone and we'll also have Dreyer's ice cream, and special treats from Kidz With Ice. For more information or to RSVP for the meetings, please call Angela Frome at (503) 238-0522 or e-mail afrome@nwdsa.org.