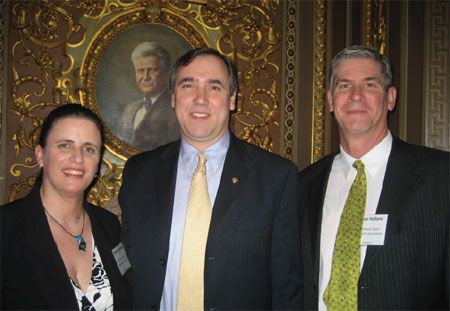 By Steven Holland, NWDSA President
An important milestone was realized earlier this year when the Executive Board of Directors of the NWDSA established our first ever Advisory Board. We are pleased to announce that Duncan Campbell, Rhidian Morgan, Paula Stanovich, Sherry Kucera, Giuseppe Lipari, Heather Durham, Robert Shook, and Gerald Hubbard have been appointed to our Advisory Board. This outstanding group of individuals bring a diverse perspective to our group. The Advisory Board members have professional backgrounds as business executives and owners, artists, educators, health care providers, government leaders, and youth advocates. Most importantly, they know us and our community, and they care deeply about the vision and values of the NWDSA.
On April 28th our Advisory Board convened its first official meeting, where we discussed the ongoing projects of the NWDSA. We outlined the mission of the Advisory Board, which includes building partnerships, leveraging relationships, providing guidance and assistance with fundraising, and assisting with our strategic planning.
The Advisory Board has committed to quarterly meetings, and a free dialogue among Board members and our community between official meetings. We deeply appreciate, and sincerely thank these individuals for their investment with NWDSA, and we hope you will appreciate them as much as we do.