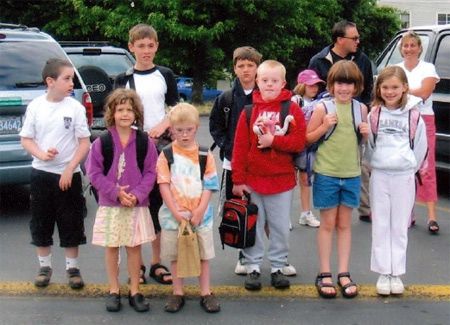 By Jessica Montás
When I was thirteen, my mother signed me up to be a junior counselor at Camp Ky-O-Wa. Camp Ky-O-Wa is the only local inclusive day camp, welcoming all children, regardless of their level of ability. I guess my mother thought that this would be a wonderful experience for me, and she was right.
As a junior counselor, I had the responsibility of engaging campers in activities such as swimming, arts & crafts, and outdoor games. I liked every camper, but one stood out among the rest. Her name was Eleanor Bailey; a fun-loving 11-year-old girl with Down syndrome, whose smile truly warmed my heart. I didn't just want to be her counselor; I wanted to be her friend, and therefore made extra efforts to be around her. Just like every summer vacation, it was over just as quickly as it began. I never saw Eleanor again after that summer, but I never forgot her.
After graduating from high school in 2004, I went off to Western Oregon University, in a small town called Monmouth. Although I love the school, I often feel isolated, with limited opportunities to experience diverse populations. Knowing I would be back in Portland for the summer, I decided to search for volunteer opportunities that focused on people with special needs. I went onto Google and typed in "down syndrome Portland, OR," and quickly found the Northwest Down Syndrome Association. I was ecstatic about my finding and immediately requested to be on the mailing list. Soon after, I learned about the Buddy Walk committee and knew this was exactly what I was looking for.
I was a little apprehensive about my first visit to the NWDSA office, but was greeted with smiling faces and a warm welcome. Just before the meeting began, in walked a beautiful young woman who I recognized right away; it was Eleanor Bailey. Noticing that I was a newcomer, she introduced herself. I told her that we had actually met before, almost ten years ago at camp Ky-O-Wa. Although she didn't remember me, she was excited to have me join the committee and insisted that we had some serious bonding to do. I am truly grateful to have been reunited with a friend I thought I had lost. After a summer of hard work on the Buddy Walk committee, and a couple ice cream dates with Eleanor, I know I'm exactly where I am supposed to be.