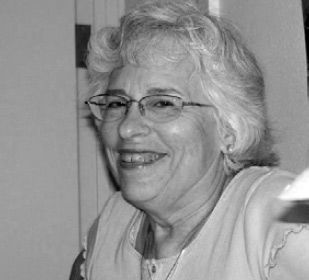 By Abby Braithwaite
I turned 33 earlier this spring. A birthday is usually a time for self-reflection, but this year I was able to deflect the focus away from myself, onto 33 years in the life of another family. I spent the morning of my birthday chatting with Judy Marick, the mother of six children, and a founder of Pride for Kids in Vancouver. Judy's fourth child was born with Down syndrome. At 33, Jason is active in the PHAME drama program, and has a steady job. Judy recently retired from Pride, but she continues to work as an advocate for children with disabilities and their families.
Judy and I met on March 5th to talk about the history of Pride. Thirty-three years ago, the world was a very different place for parents of babies with Down syndrome. The only infant services readily available were drop-off respite programs, designed to give moms a break. For Judy, this wasn't enough. She believed that it was possible to raise Jason at home just like her other kids, and for him to learn and thrive, so she began to look for supports to give him the extra help he needed. The Experimental Education Program at the University of Washington was doing research at the time on early childhood education for babies with Down syndrome. IDEA had just passed to provide special education for school-aged kids, but there was not yet an equivalent for kids from birth to five. The UW program was working to change this, and Judy and her family got involved right away.
Soon after Jason was born, Judy met Kay Parkes, another mom of a new baby with Down syndrome, and the two of them soon began to dream together. When Jason was 9 months old, Judy and Kay approached UW about starting a therapy center. Their vision was to incorporate strategies and therapies from the UW program into a parent-centered model. Kay and Judy wanted to create a venue where parents with high expectations for their kids could come to learn and share, and where the professionals working with them believed in the children's ability to learn and grow.
Within a year the first Pride class was formed. The early days at Pride were heady and exciting, with lots of work, innovation and even some fun field trips. The parents in that first group were learning to be therapists and researchers, tracking the progress of their kids and providing data instrumental to the work being done at the University of Washington.
Talk about parents in the driver's seat! These folks went up against the medical and educational establishments of their day to prove that their kids could learn. Judy met doctors when Jason was a baby who encouraged her to be "realistic" about Jason's life, and told her expectations were too high. But she didn't let the doctors' warnings discourage her, and just kept pushing ahead. I am grateful to parents like Judy for helping create the world my daughter was born into. I am also grateful for the example she sets for me. There is still a lot of work to be done to create a truly open and accepting world for our kids to grow up in. As a mom just starting out on my journey as a parent and advocate, it was incredibly empowering to sit and chat with Judy. Through the force of her love for her son, and her belief in herself and her family, she paved the way for countless other kids and parents over these past 33 years. There's been a lot of change in my short lifetime, and it is exciting to think how much more progress we can make over the next generation.