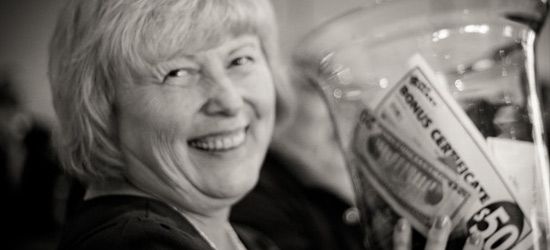 Ways you can contribute to ABI:
Make a donation with your credit or debit card
Donate your car
Donate frequent flyer miles
Shop with your Fred Meyer Reward Card
Shop at Amazon
Become a key sponsor
Purchase a Welcome to the World sweater
Volunteer
In-Kind Donation Wish List
Your idea here!
---
Donate with Debit or Credit Card, or Direct Transfer
Clicking this link will give you the opportunity to make a one-time payment, or set up recurring payments. You can set up direct funds transfers to your checking or savings account, too!
---
Mail Your Donation
If you would rather not donate online, you can mail in your donation by printing the donation form below and mailing it in with your payment.
Click here to download the donation form.
---
Thank you for considering a gift to ABI
We are grateful to everyone who has made a gift to NWDSA/ABI in the past, and thank you for considering a donation today. We rely on the investment of our community in our mission and our work would not be possible without the support of countless individuals.
Donations to NWDSA/ABI go to support all of our programs. While we began as a Down syndrome group, the scope of our work has grown to include the cross-disability community; when you advocate for the inclusion of one, you are advocating for the inclusion of all. When you donate above, you can choose whether your money will go to NWDSA/ABI's general fund, to the All Born (In) Movement, the Kindergarten Cohort or a Memorial gift.
Money in NWDSA's general fund goes to support Down syndrome specific work, including the New Parent Guide, Open Arms Playgroups, Family Socials and the Reciprocal Learning Community.
Donations to the All Born (In) Movement go to support cross-disability advocacy around building inclusive schools and communities.
Donations to the Kindergarten Cohort help support that program, which prepares families of children entering kindergarten to advocacy for inclusive classrooms for their children.
Over the past few years, several families have created designated Memorial Funds in honor of loved ones who have passed away. We now have a clear way to tag those gifts so we can inform families of contributions made in memory of their loved one.
Here are a few examples of how your money may be spent:
$25 pays for the mailing of 5 New Parent Guides to new families
$60 pays for a scholarship to the All Born (In) inclusion conference
$100 pays for volunteer childcare stipends for Reciprocal Learning Community event
$500 pays one month's rent at the Resourcefulness Center
$1,500 pays for printing and mailing of one edition of "Stepping Up", our quarterly newsletter
$2,500 pays for a family social
$5,000 pays for the catering for the All Born (In) conference
$10,000 funds web work and phone support
---
Donate Your Car
You can help NWDSA/ABI with your vehicle donation. Running or not, we can pick up in all 50 states! Most title and estate issues can be easily resolved.
By donating your vehicle to Northwest Down Syndrome Association, you:
Help us maintain and expand our important work
Avoid the possibility of receiving a low trade-in value from a dealer, or the anxiety and hassle of selling to a private party
If you decide to donate your vehicle:
It will be picked up free of charge
It will be sold at auction or older vehicles can be sold for parts
Proceeds will go to NWDSA/ABI
You will receive a receipt entitling you to a tax deduction
Our vehicle donation program is made possible through our partnership with Donate For Charity. When you are ready to donate your vehicle, you may call Donate For Charity toll-free at (866) 392-4483 or donate online or at their website: www.donateforcharity.com.
---
Donate Frequent Flyer Miles
Donate frequent flyer miles to help send a Board Member to Washington, DC for advocacy, or to another national conference or event. We don't travel frequently, and we are careful to choose trips that will allow us to be most efficient with our time and energy. Please contact us to discuss the best way to make this work at (503) 238-0522 or info@abicommunity.org.
---
Shop with your Fred Meyer Rewards Card
You can help earn donations for ABI just by shopping with your Fred Meyer Rewards Card! Fred Meyer is donating $2.5 million per year to non-profits in Alaska, Idaho, Oregon and Washington, based on where their customers tell them to give.
Sign up for the Community Rewards program by linking your Fred Meyer Rewards Card to ABI at www.fredmeyer.com/communityrewards. You can search for us by our non-profit number IV234.
Then, every time you shop and use your Rewards Card, you are helping ABI earn a donation!
You still earn your Rewards Points, Fuel Points, and Rebates, just as you do today.
If you do not have a Rewards Card, they are available at the Customer Service desk of any Fred Meyer store.
 
---
Shop at Amazon
If you plan on doing some shopping at Amazon.com, click on the link below and consider making our organization your AmazonSmile charity of choice. The AmazonSmile Foundation will donate 0.5% of the purchase price of eligible products to NWDSA/ABI.
https://smile.amazon.com/ch/91-1765165
You can also make NWDSA your charity of choice for future purchases directly at https://smile.amazon.com.
---
Become a key sponsor
Become a key sponsor for the All Born (In) Conference or Buddy Walk. Please contact Angela Frome at afrome@nwdsa.org to discuss sponsorship opportunities.
---
Purchase a Welcome to the World sweater
Purchase a Welcome to the World sweater from Northwest Down Syndrome Association supporter (and Adara's grandmother) Martha Morgan, who knits beautiful custom baby name sweaters and donates the purchase price to NWDSA. To read her story, click here. For more info on ordering sweaters, contact abraithwaite@nwdsa.org.
---
In-Kind Donation Wish List
In-kind donations of goods and services help make our events, conferences and fundraisers successful, and are often what allow us to add that extra something that makes an ABI event special. Here are some examples of in-kind donations that we have received in the past:
Prizes & Gifts

Prizes for raffles and auctions can include gift certificates, handmade art, recreational items, gift baskets (such as food, coffee, microbrew), entertainment items, vacation getaways, spa trips, etc. At Buddy Fest and other big events, raffles and auctions are a great fundraising tool. Such items also make excellent "thank you" gifts for speakers and volunteers.

Professional Services

Some of the professional services that could benefit our group are graphic design, administrative services, translation, closed captioning, sign language, and many more. If you have a skill that you would like to share, don't hesitate to get in touch!

Event Services

We are always looking for event hosts, and catering and entertainment donations for events here at the Resourcefulness Center and out in the community. Whether you want to help with a celebration or a fundraiser, get in touch and we can talk about ways you may be able to help!
---
Your idea here!
We are blessed with a very creative community, and we want to send a quick thank you to all the people who found inventive ways to contribute to ABI and Northwest Down Syndrome Assocation over the past years. Thanks to:
Paul & Susan Carson, Irene & Robert Sandler, Leah Thompson, Whitney & Steve Ziemak for Music with Mr. Ben concert and raffle
Nancy Korf and her crew of incredible Zumba instructors for a fabulous Zumbathon
The Fallis and Johnson Families for the Tee Up for Down Syndrome Golf Tournament
The Red Light Vintage Sale for their sidewalk sale with all proceeds going to NWDSA
Handia Montessori for their "Pennies for Change" coin drive
Lee Farms for their Fall Fundraiser
Alicia Delashmutt and the Bad Habit Room for the Kindergarten Cohort Benefit
Heather Costello and Cruise Masters/Concierge Travel Advisors for their Luxury Travel Happy Hour that raised funds
Michelle Wallace for stepping up to host the Craft Fair at MESD
NWDSA Youth Group for the Book Sale
Your idea here!

Host a dinner and make it a fundraiser
Create a fundraiser with a local restaurant
Organize a rummage sale or a book sale
Call us at 503-238-0522 to discuss your fundraising idea!