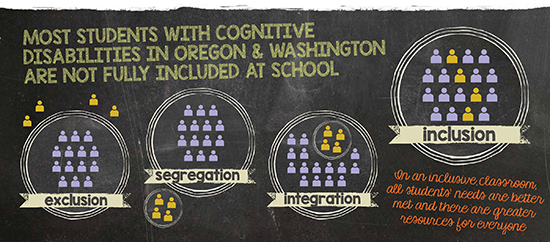 Contribute to cross-disability programs that have real outcomes! Children who are included in school are more likely to be motivated, focused, and more academically and socially successful than those who are isolated. New college opportunities in Oregon allow kids with intellectual disabilities the chance for a post-secondary education. They will benefit from more employment opportunities and living skills than ever before. Be a part of this exciting movement by giving today. You will be acknowledged here on our website and social media as a Friend of Inclusion (or you can donate anonymously). Fill out the donation form below or call 503-238-0522.

Janine P.
"Inclusion fosters respect, understanding, and acceptance"
Quinn JH.
"Separate is never equal"
Michael B.
"Inclusion is a model for 21st Century systems change"
Becky A.
"Everyone has a right to belong"
Angela F.
"Everyone benefits when we are all included"
Kimberly T.
"Together we are more"
Joan M.
"It's what everyone wants in community"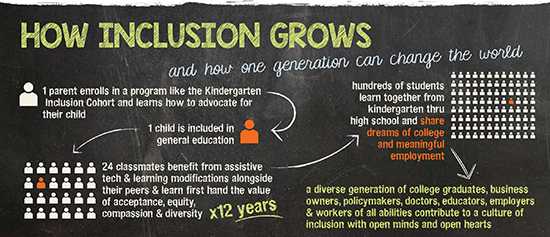 Donate now!
We will process your donation with PayPay. PayPal is a safe and secure way to donate online. You can use any major credit or debit card, and a PayPal account is not required. This form will take you to PayPal to complete the transaction.