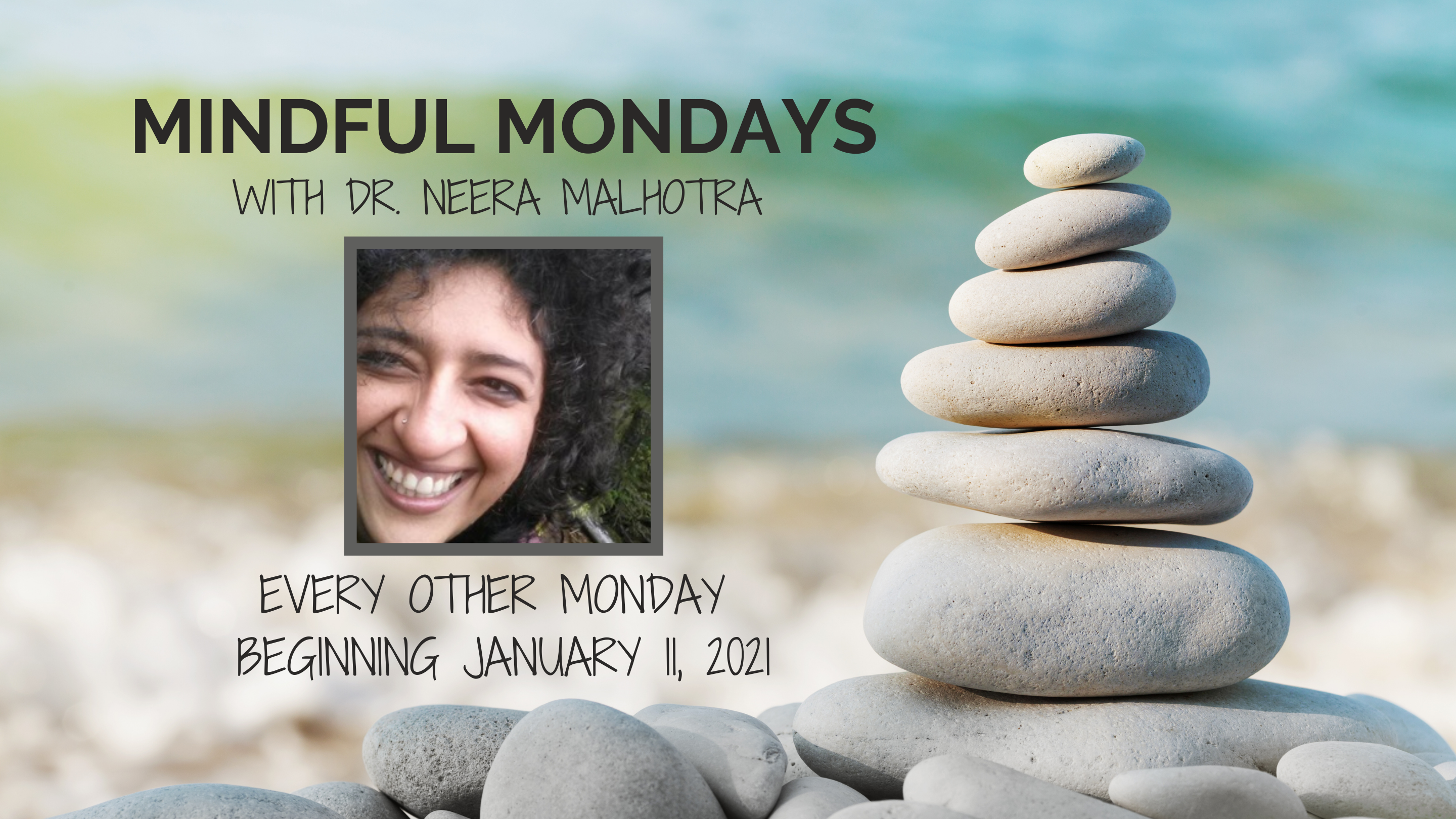 Please join us for 30 minute meditation sessions using tools to calm our nervous systems, focusing on themes of body awareness, loving-kindness, joy, connections (ancestors and our relationship with ourselves and others), and inherit safety in pervasive awareness.
During these 30 minutes, we will engage in different contemplative practices, journal writing, and connecting with one another. 
Beginning January 11, 2021 join Dr. Neera Malhotra every other Monday from 12pm - 12:30pm (PST) for a free, online community meditation.
Register below to receive the link and password that will allow you access to each of these sessions.