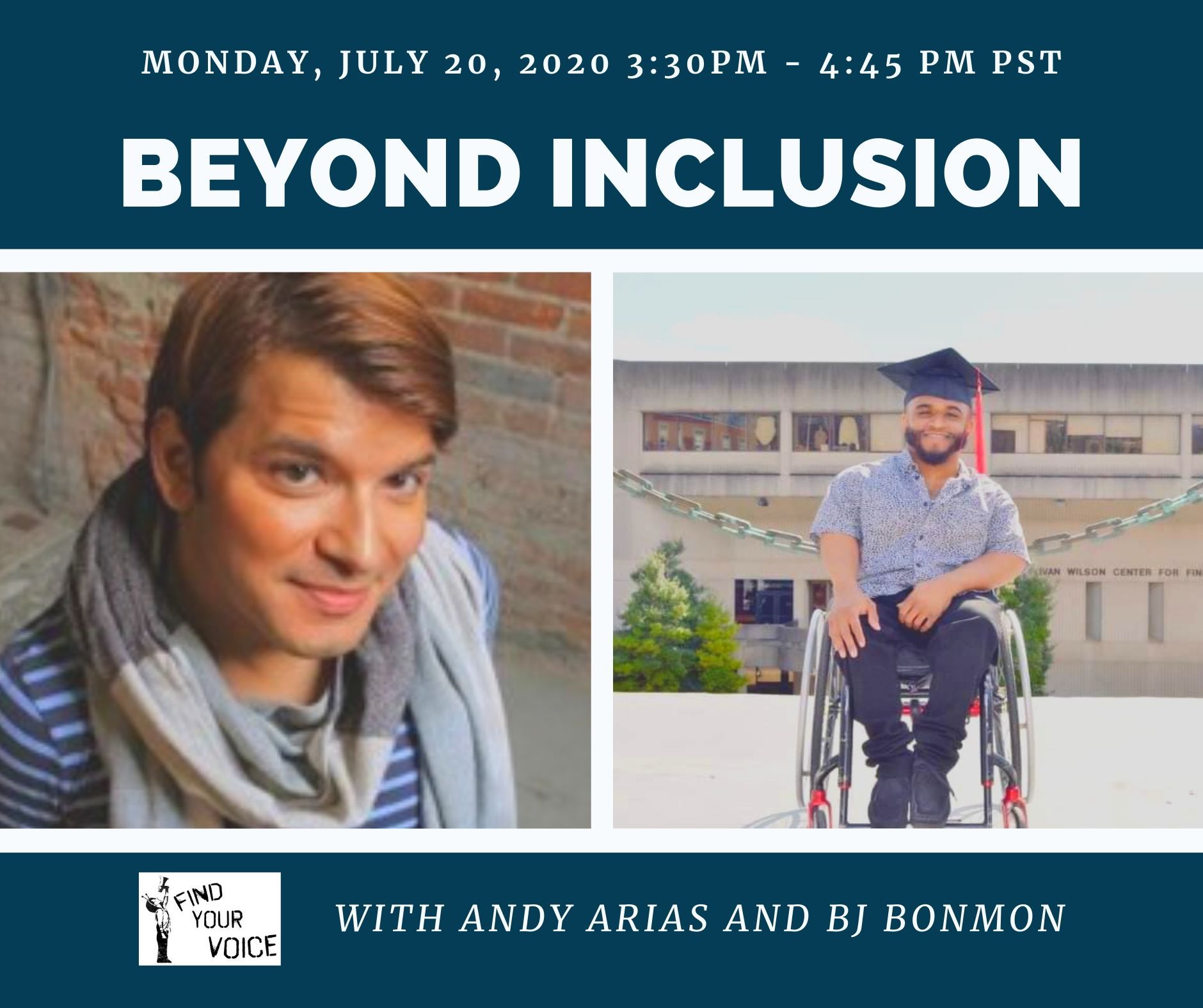 We need to look at all the pieces of our identity-- disability, race, gender, sexual orientation, etc. -- and have pride in ourselves and what makes us unique. There are so many ways to have a voice. It is important to use your voice to push for changes to make the world more just and fair. Learn how to stand up for your rights, support other groups' rights, and create the power to support human dignity and belonging for all.
In this workshop you will learn about intersectionality, challenging stereotypes, and how to be an ally. There will be time to ask Andy and BJ questions at the end.
This virtual session welcomes youth (15-25) with/without disabilities and adults with developmental disabilities to participate.
We are working to provide Spanish interpretation at this session.
We look forward to sharing this session with you!
A little about Andy Arias...
Andy Arias has been an advocacy professional for over seven years. He is member of many boards and commissions related to creating greater visibility and advancement for diverse communities, especially the disability community. He has received several awards for his presentations on LGBTQ diversity and disability equality.
Andy's experience and leadership gave him skills to develop and implement a youth program that served over 150 young adults in Southern California helping them reach their dreams for independence. Andy excels in teaching students that nothing can get in the way of their dreams, as long as they use their disabilities as an asset.
Andy advocates in the entertainment industry by creating visible pathways as an actor and stand-up comedian; he has worked with Tom Hanks, Mark Ruffalo, and Hilary Swank. He is often asked to consult with producers and directors in create greater media visibility of people with disabilities. He has also produced several small projects that have brought attention to persons with disabilities and the LGBTQ to community.
Andy's expertise extends to Federal government and corporate levels. His goal is to marry his policy work with his work in the entertainment industry to create a systemic lasting change.
From BJ Bonmon....
Hi, My Name is BJ Bonmon. I am 24 years old, I was born with O.I. (Osteogenesis imperfecta). I recently graduated from Western Kentucky University with a Bachelor's degree in Computer Information Technology. My hobbies are sports, (how bout them cowboys!), the outdoors, and meeting new people.