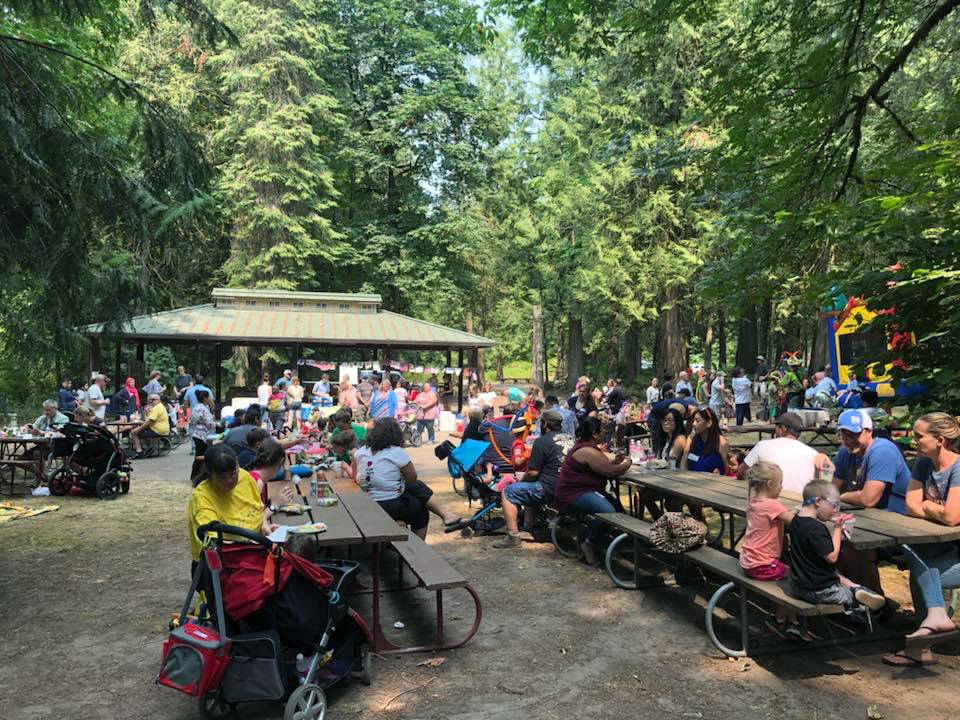 Our traditional summer get-together for families within the Down syndrome community! Camp Angelos is fully-accessible retreat nestled in the Sandy River Valley. Some of the great amenities & activities included this year are:
Bounce house

Live music

Shaded areas

Lots of games

Food

Lots more!

Please RSVP by calling (503) 238-0522 or click the button below

Sunday, August 11th, 2019
Noon - 3 PM
Camp Angelos
32149 SE Stevens Road, Corbett OR
---
Social de Verano 2019 -- Nuestro tradicional evento de verano para familias dentro de la comunidad del síndrome de Down! Camp Angelos es un retiro totalmente accesible ubicado en el valle del río Sandy. Algunos de los excelentes entretenimientos y actividades incluidos este año son:
Brincolin

Música en vivo

Areas sombreadas

Muchos juegos

Comida

Mucho más!