Guided Meditation & Healing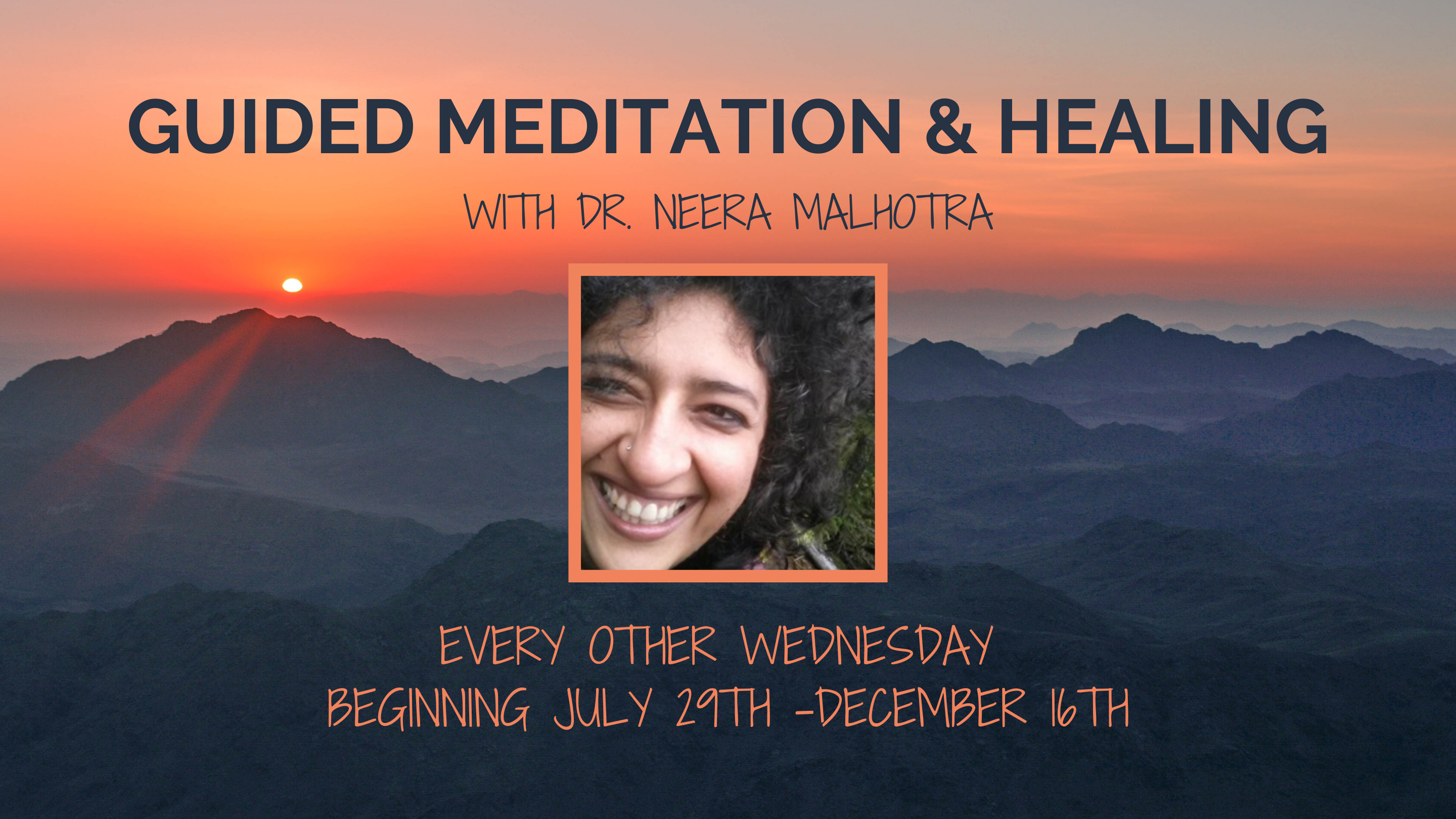 Please join us for 30 minutes meditation sessions using tools to calm our nervous systems, focusing on themes of body awareness, loving-kindness, joy, connections (ancestors and our relationship with ourselves and others), and inherit safety in pervasive awareness.
During these 30 minutes, we will engage in different contemplative practices, journal writing, and connecting with one another.
Starting July 29th through December 16th, join Dr. Neera Malhotra every other Wednesday from 1 pm - 1:30 pm PST for a free, online community meditation.
Event dates: July 29, August 12th, August 26th, September 9th, September 23rd, October 7th, October 21st, November 4th, November 18th, December 2nd, and December 16th.
Click link to register for all events and receive Zoom meeting link. The link is good for all dates.