Adult Transition Summit: College & Career Success for All -- CANCELED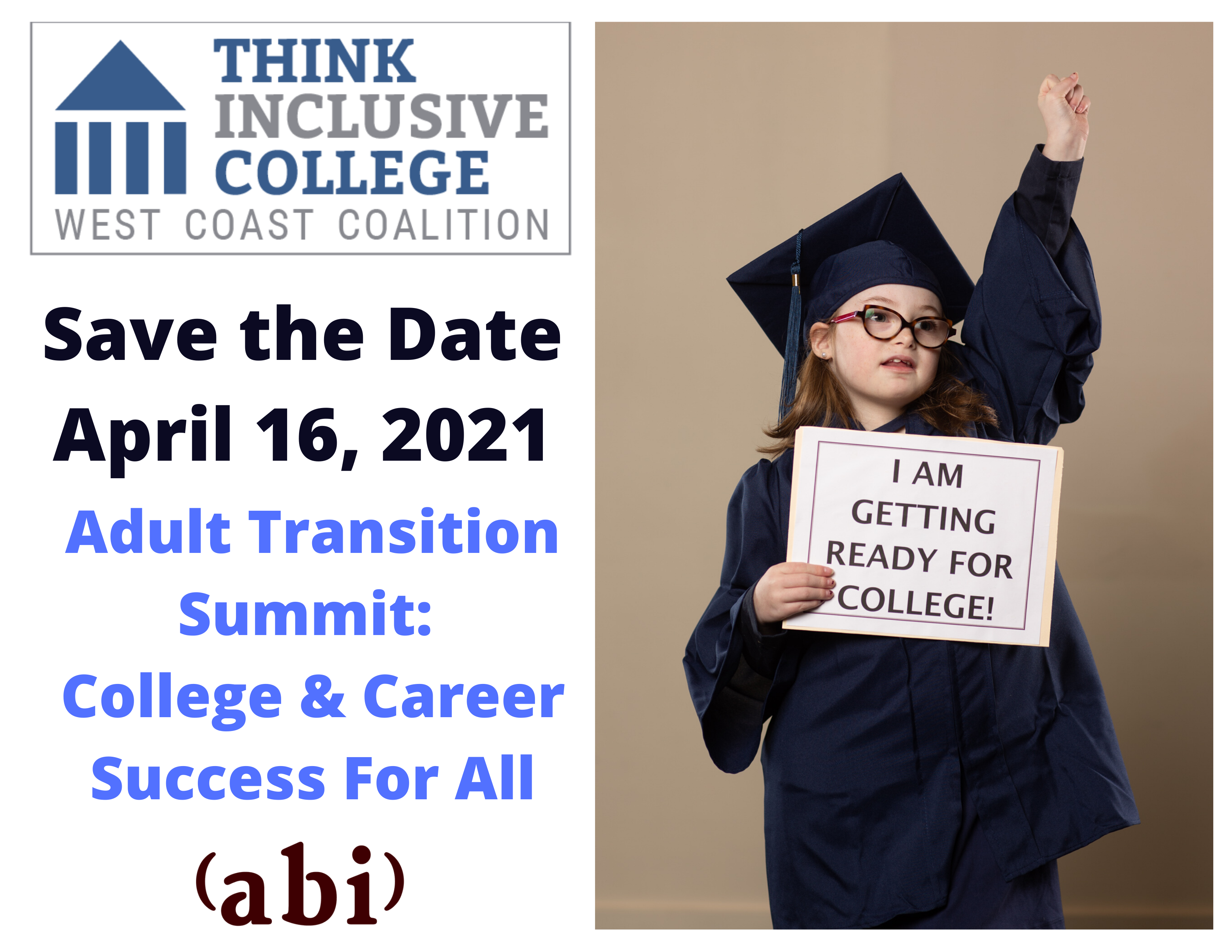 Due to the COVID 19 pandemic the 2020 Adult Transition Summit and All Born (in) Conference have been canceled. We hope to see you next year on April 16th and 17th in 2021! If you are in need of support, please check out the resource tab at www.abicommunity.org or send an email to info@nwdsa.org. You may also try us at 503-238-0522. Wishing the best of health and belonging to you and your family as we all navigate these tough times.
Opening Doors to Inclusive College Options
All Born (in) Conference Master Session presented by Think Inclusive College West Coast Coalition featuring local and national presenters
Together we will learn and share with national and local experts on transition and inclusive college! This powerful day builds on successes and creates action steps for youth (16-25), parents, educators, professionals, and anyone interested in increasing inclusive higher education opportunities in the NW region. Receive information, network, and take part in state-level advocacy around inclusive postsecondary education for individuals with intellectual disability (ID) in Oregon, Washington, Idaho, northern California, and Nevada.
Presenters:
Representative Alissa Keny-Guyer, Oregon State Legislature
Andy Arias, Advocacy Professional
Debra Hart, Think College
Denise Rozell, AUCD
Heather Lindsey, Oregon Vocational Rehabilitation
Kriss Rita, Clackamas ESD
Lori Cooney, Think College
Sharon Lewis, Disability Policy Expert
Stephanie Smith Lee, NDSC