Dual Diagnosis: Down Syndrome/Autism Workshop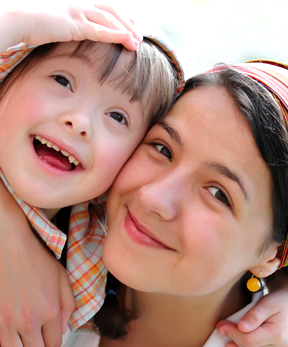 We All Belong: Dual Diagnosis Down Syndrome/Autism
Community, research, tools and tips to support families and help build life-long learners
REGISTRATION FOR THIS EVENT IS CLOSED
Thursday, February 21, 2019
6:00 - 8:30 pm
MESD Auditorium
11611 NE Ainsworth Cir, Portland
Confirmed speakers:
Joan Guthrie Medlen, Med, RDN—Parent of two children, one who experiences DS/Autism, dietician and author of Down Syndrome Nutrition Handbook, participated in medical interest groups and is an expert in the field.
Dr. Joseph Pinter - Pediatric Neurologist, OHSU
Mary Williams - Occupational Therapist, Portland Public Schools
Julianne Douglas - Mother and advocate
Peyton Douglas-Doran - Youth advocate who experiences Ds/Autism
---
Todos Pertenecemos: Diagnóstico Doble Síndrome de Down / Autismo
Comunidad, investigación, herramientas y consejos para apoyar a las familias y ayudar a construir aprendices de por vida
REGISTRACIÓN CERRADA
Presentadores confirmados:
Joan Guthrie Medlen, MEd, RDN—Madre de dos niños, uno que experimenta síndrome de Down / autismo, dietista y autora del manual de nutrición del síndrome de down, participó en grupos de interés médico y es una experta en el tema.
Julianne Douglas— Madre y defensora
Peyton Douglas-Doran— Joven auto defensora que experimenta Sindrome de Down / Autismo
Más presentadores por anunciarse.
Háganos saber si está interesado en esta sesión o si desea ser voluntario para ayudar a planificar o apoyar el evento: mrangel@nwdsa.org o (503) 262-4029.
Febrero 21 del 2019
6:00 - 8:30 pm
Auditorio de MESD
11611 NE Ainsworth Cir, Portland