Kindergarten Transition: Get Ready for the Big Day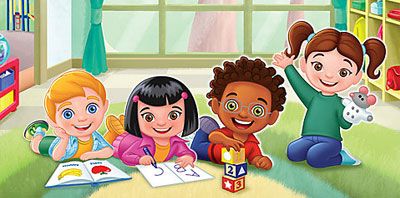 Kindergarten Transition Bootcamp
Getting ready for the big day; Dive into tools, tips, rights, and partnerships for a great start to Kindergarten. Designed for families of young children with developmental disabilities.
Saturday, January 19, 2019
8:30 am - 1:00 pm
MESD Auditorium
11611 NE Ainsworth Cir, Portland
Moving from early childhood to the school years is exciting and can be confusing without tools and mentors to help navigate the transition. Bring your parental expertise and dreams to join with coordinators and guest speakers who want to help you along this exciting adventure.
Free of charge (donations welcome)

Lunch provided; no childcare—please make other arrangements for your children

Training in English and Spanish

Interactive, best practices-driven training

The law and your child's rights

Classroom tools and supports

IEP goal writing to support inclusion

Communication tips from parents and more

RSVP Required (click below)

If you require interpretation other than Spanish (other languages, ASL, etc), please register at least 2 weeks in advance of the workshop.

Inclusion Support Team (subject to change):
Angela Frome—NWDSA/ABI
Carrie Hutchinson—NWDSA/ABI/KIC
Daniella Evangelista—MECP
Maria Rangel—NWDSA/ABI
Mindy Parker—NWDSA/ABI
Paulina Larenas—FACT Oregon
Sheldon Loman—Portland State University
Angela Jarvis-Holland—NWDSA/ABI
Chris Shank—Disability Rights Oregon
Jamie Burch—NWDS/ABI
Michael Bailey—Disability Rights Network
Noelle Sisk—PPS Parent Liaison
Ruth Falco—Portland State University
Susana Ramirez—Disability Rights Oregon

---
Transición de kindergarten y más
Preparándose para el gran día; sumérgete en herramientas, consejos, derechos y asociaciones para un gran comienzo a kindergarten. Diseñado para familias de niños pequeños con discapacidades del desarrollo.
Sábado enero 19, 2019
8:30 am - 1:00 pm
Auditorio de MESD
11611 NE Ainsworth Cir, Portland
Moviéndose de la infancia hacia la edad escolar es emocionante y también puede ser confusu sin herramientas y mentores para ayudar a navegar por esta nueva fase. Traiga su experiencia y sus sueños como padres para unirse a nuestras coordinadoras e invitados especiales quienes quieren ayudarle a lo largo de esta emocionante aventura.
Gratis (donaciones bienvenidas)

Almuerzo proporcionado; no tendremos cuidado de niños—por favor haga otros arreglos para el cuidado de sus hijos.

El entrenamiento será en Inglés y español

Entrenamiento interactivo y orientado por mejores practices

La ley y los derechos de su hijo/hija

Herramientas y apoyos para el aula

Metas del IEP que apoyan la inclusión

Consejos para la comunicación de padres y más

Si necesita interpretación aparte de Español (como otro idioma, ASL, etc) por favor regístrese por lo menos dos semanas artes de la sesión.
Equipo de apoyo de inclusión: (sujeto a modificaciones)
Angela Frome—NWDSA/ABI
Carrie Hutchinson—NWDSA/ABI/KIC
Daniella Evangelista—MECP
Maria Rangel—NWDSA/ABI
Mindy Parker—NWDSA/ABI
Paulina Larenas—FACT Oregon
Sheldon Loman—Portland State University
Angela Jarvis-Holland—NWDSA/ABI
Chris Shank—Disability Rights Oregon
Jamie Burch—NWDS/ABI
Michael Bailey—Disability Rights Network
Noelle Sisk—PPS Parent Liaison
Ruth Falco—Portland State University
Susana Ramirez—Disability Rights Oregon