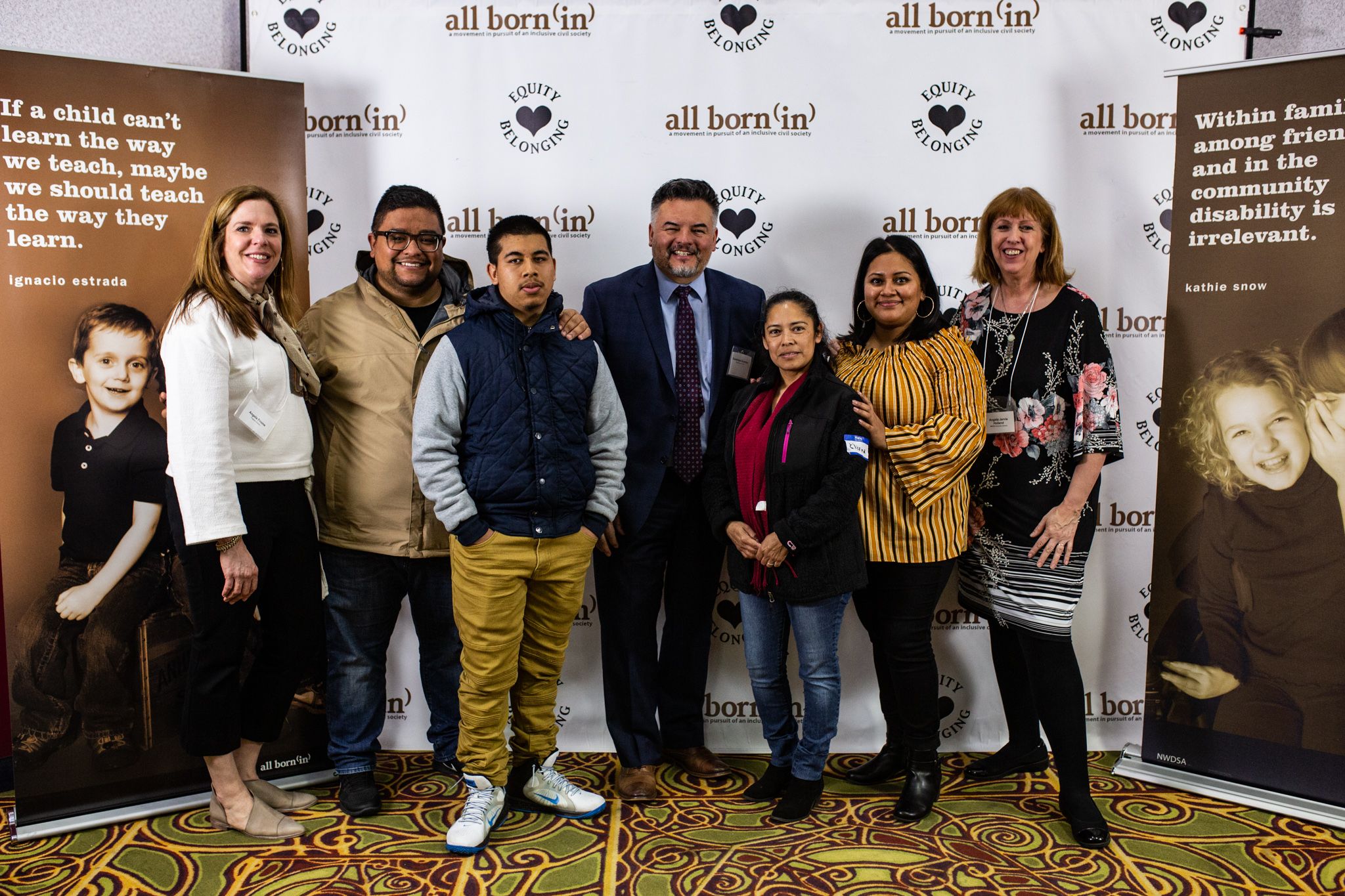 por Maria Rangel
NWDSA/ABI continúa siguiendo nuestro plan de trabajo titulado "Rompiendo barreras para la inclusión" con el objetivo de aumentar el acceso a las familias que hablan español. Esto nos permite ofrecer los mismos servicios de alta calidad para todos, así como tambien respetar el punto de comienzo de todos y aumentar la cantidad de padres que hablan español que acceden al apoyo y los recursos a través de nuestra organización.
Uno de nuestros mayores logros este año fue poder ofrecer nuestro taller de entrenamiento de transición de kínder y más! en español por primera vez.
Colaboramos con Susana Ramírez de Disability Rights Oregon y Paulina Larenas de FACT Oregon para que esto fuera un éxito. Todos los recursos y materiales estaban disponibles en español y las sesiones de entrenamiento reflejaban el entrenamiento en inglés.
Fue muy importante poder ofrecer este taller en español y romper la barrera del idioma.
Pude ver un aumento de nivel de atención, participación, nivel de comodidad y de aprendizaje de los padres en comparación con sus experiencias en talleres en inglés con intérpretes.
Los comentarios de los padres confirman la importancia de presentar talleres en español. Una de las prejuntas de la evaluación del entrenamiento fue: ¿Qué fue lo que más te gustó del entrenamiento?
Y casi todas la evaluaciones tenían como respuesta: "Todo estaba en español"
Como Coordinador Bilingüe, estoy agradecida de que ABI/NWDSA aprecie mi aporte en programas y entrenamientos, y que mi trabajo esté respaldado por los valores fundamentales de la organización.
---
A year of growth
By Maria Rangel
NWDSA/ABI continues to follow our work plan entitled "Breaking Barriers to Inclusion" with the goal of increasing accessibility to Spanish-speaking families. This allows us to offer the same high-quality services to everyone as well as honor everyone's starting point and increase the number of Spanish-speaking parents accessing support and resources through our organization.
One of our biggest accomplishments this year was offering our Kindergarten Transition Bootcamp in Spanish for the first time.
We collaborated with Susana Ramírez from Disability Rights Oregon and Paulina Larenas from FACT Oregon to make this a success. All resources and materials were available in Spanish and the training session mirrored the English-language training.
It was important to be able to offer this bootcamp in Spanish and break the language barrier. I could see an increase of engagement, participation, comfort level, and learning with parents, compared to their experiences in English-language-only workshops with interpreters.
Parent feedback confirms the importance of presenting workshops in Spanish. One of the questions in the training evaluation was: "What did you like most about the training?" Almost all the evaluations had the answer: "that everything was in Spanish".
As Bilingual Coordinator, I am grateful that ABI/NWDSA appreciates my input on programs and trainings, and that my work is supported by the core values of the organization.