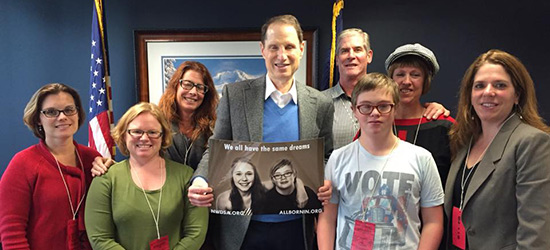 Think College is a national organization dedicated to developing, expanding, and improving inclusive higher education options for people with intellectual disability. With a commitment to equity and excellence, Think College supports evidence-based and student centered research and practice bygenerating and sharing knowledge, guiding institutional change, informing public policy, andengaging with students, professionals and families.
Think College Inclusion Oregon Coalition is a growing movement dedicated to creating college opportunities for youth in Oregon. We are actively pursuing funding to help make college dreams a reality for all families.
If you would like be a part of this work, please email tcioc@abicommunity.org.
Find Think College Inclusion Oregon on Facebook
---
Meet Patrick
Patrick is a young man from California who is helping lead the charge for college options along the west coast.
He traveled to Portland to participate in a mapping session with other young adults who aspire to go to college. Together, they created a visual depiction of their hopes and dreams.
The following day, the youths presented their map to the Think College West Coast Coalition. Members of the coalition discussed how to enable young adults achieve their dreams of secondary education and inclusive employment.
---
Press & Articles About Think College
When she was just 11, Katie said to her mom over breakfast one morning, "Mom, I want to go to high school, then college, get a job, and have a wedding." Her mom knew that the next steps on her daughter's journey were clear, and that they were in this together.

For the first time in Oregon, individuals with intellectual disabilities will have access to an inclusive post-secondary education at a four-year university, thanks to the efforts of Think College Inclusion Oregon, Northwest Down Syndrome Association/All Born (in), and Portland State University.

PSU program opens doors of higher ed to students with intellectual disabilities. (portlandtribune.com)
---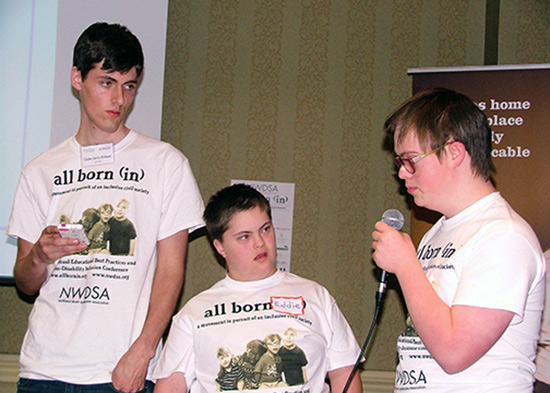 ---